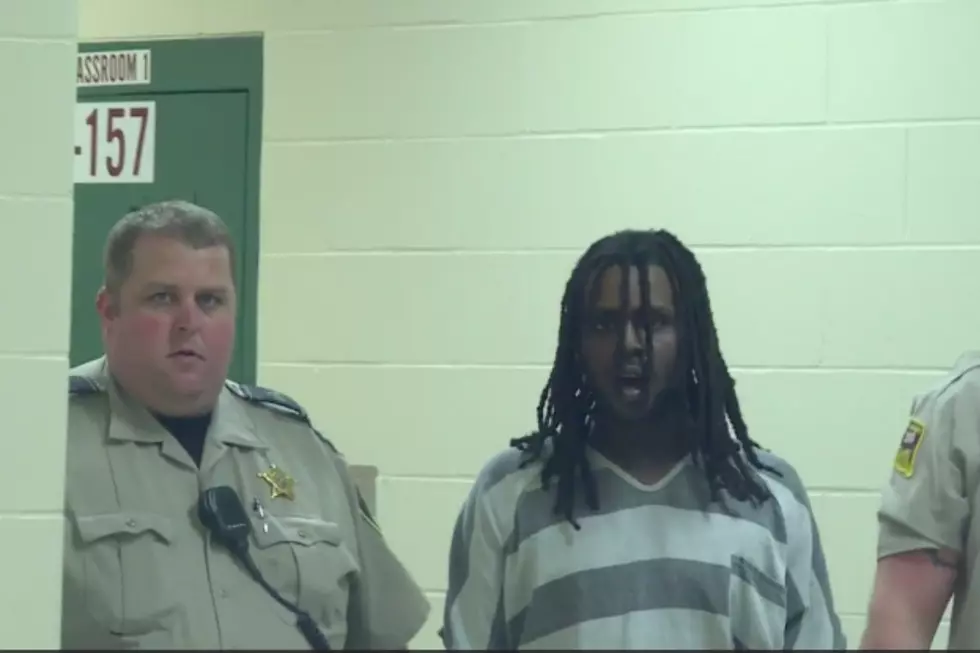 Chief Keef Released From Jail
KSFY-ABC
Chief Keef was released from a Sioux Falls, South Dakota jail earlier Tuesday (June 13) after appearing in front of a judge in court, a rep for his team confirms to XXL. He was initially scheduled to appear at 1:30 p.m., but due to his popularity, his appearance was pushed back to 3:00. Shortly after the hearing, he was released on $2,000 bond.
Keef was arrested on charges of possession of two ounces to less than a half pound of marijuana and possession or use of drug paraphernalia, and though they're yet to be reduced, a rep from his camp tells XXL they're confident the charges will be bumped down.
In court today, he plead not guilty to the charges. Police said airport security found edibles and blunts in his luggage.
Sosa is still in South Dakota as of this writing, but is expected to be back in L.A. by tomorrow. He posted a picture to Instagram earlier today paying tribute to a beautiful employee in the airport, but he's since changed the caption.
Keef just released his long-awaited Thot Breaker project for the world to hear. Listen to that here and read an in-depth interview with his main producer CBMix about the making of the project. Plus, read our exclusive interview with Sosa from earlier this year.
See Exclusive Photos of Chief Keef