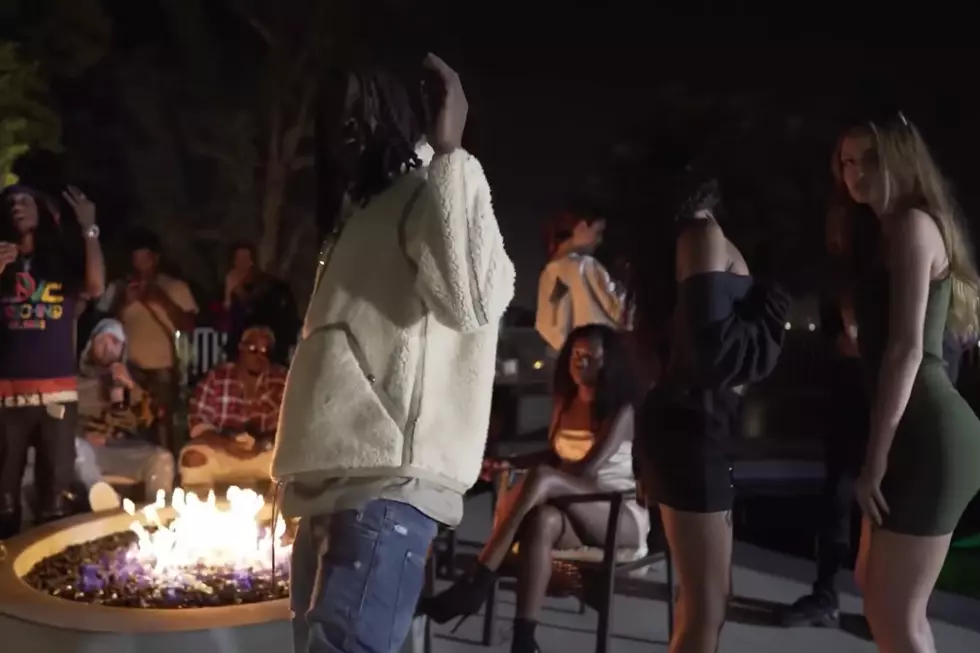 Chief Keef Hosts a Bonfire in New "Part Ways" Video
BigGucci Sosa via YouTube
The ever-prolific Chief Keef dropped a new EP earlier this month, so of course, he's already back with even newer music. Sosa's latest is "Part Ways," a previously-leaked track from a forthcoming mixtape titled Mansion Musick, which received an official video on Thursday (June 21).
The clip, directed by KALE, finds the "Faneto" rapper posted with friends at a mansion in the Los Angeles hills, host to a poolside bonfire. Like his breakout-era videos, but richer, Keef serves up boasts from the middle of the crowd, surrounded by his guests. He also croaks bars in the driveway in front of a Mercedes Maybach and a Bentley.
The song is all vocal fried slant rhyme, with Sosa offering a fresh melodic take on the "aye" flow, which he jams with rhetorical questions about the nature of his fame and influence, and whether he's made the right decisions along the way.
"Killin' that beat, what you can't see?/You know what it is, know what it may be/Should blame the drugs, but I blame me (aye, aye)/Look at my ring (aye, aye), what's my KD? (aye, aye)?" he spits in the first verse.
Sosa's Mansion Musick doesn't have a release date, but in the meantime, you can watch his video for "Part Ways" below.
See New Music Releases for June 2018