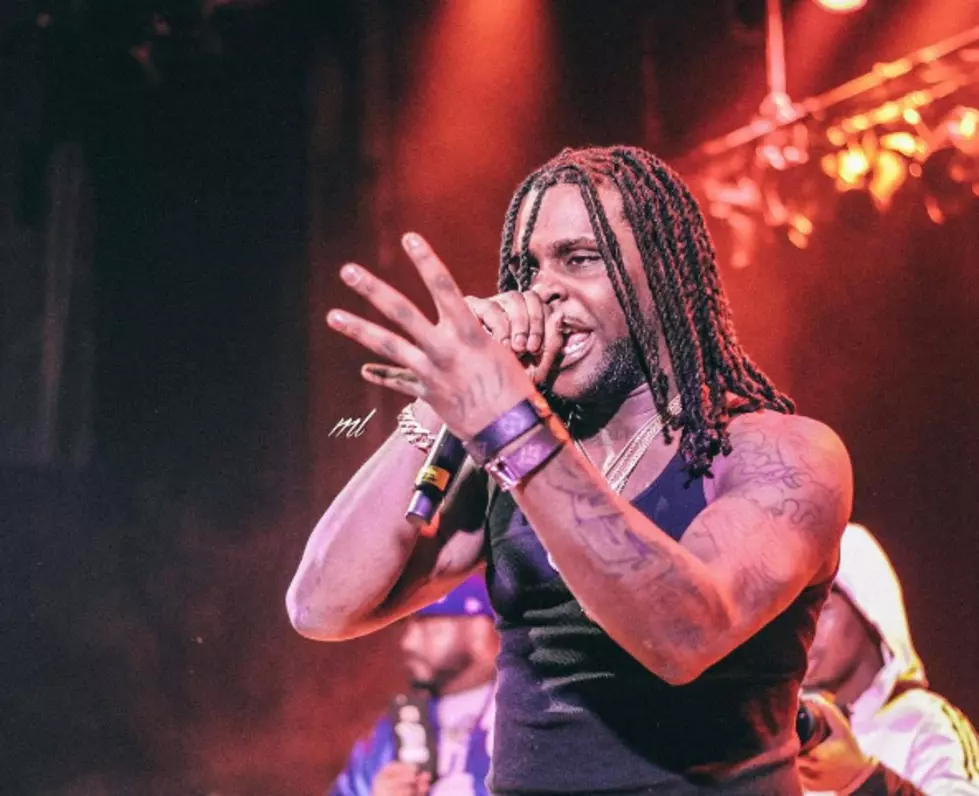 Chief Keef Previews New Song "Kills"
Milo Lee
Chief Keef has kept a much lower profile in the public eye the past few years, but he's still going strong with the music releases. The Chicago native has been releasing new music left and right, and has also been a common guest feature on many rapper's tracks over the last couple of months. Over the weekend, the rapper took to social media to preview some new visuals for his latest record release "Kill."
Keef posted a snippet of the music video and new track to Instagram, which was produced by D. Rich. The MC and his friends can be seen hanging inside a lavish mansion, where they sip out of some styrofoam cups by a pool table, smoke by the stairway, and even flex by the pool during the nighttime. While the girls seem to be absent from the turn-up, the boys still know how to have a good time by themselves. The full visuals for "Kill" aren't out just yet, but the preview definitely gives a proper taste of what's to come. The fact that D. Rich was such a heavy Bankroll Fresh collaborator, and some of Two Zero One Seven was inspired by the late Atlanta rapper, makes this collab all that much more exciting.
Keef has a lot to celebrate this month, as his two smash singles "I Don't Like" and "Love Sosa," have officially gone certified platinum five years after their release. The two tracks reached their certification status from the RIAA on both March 15 and 22. The Chi-Town rapper has also had a busy 2017, after he landed features on Mike Will Made-It's Ransom 2 project, as well as Tyga's newest release "100s."
Check out a preview of Keef's new track "Kills" and the accompanying visuals below.
20 of Your Favorite Rappers Naming Their Favorite Rappers