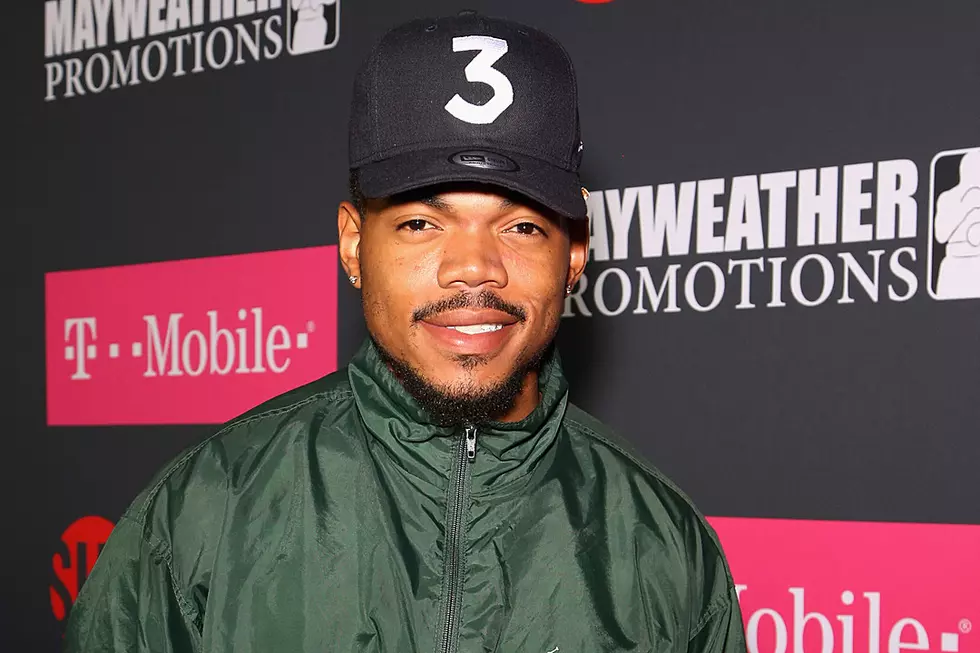 Chance The Rapper to Be Honored With Innovator Award at 2018 iHeartRadio Music Awards
It's been a while since Chance The Rapper put out any new solo music, but the Chicago rapper will still be honored at the upcoming iHeartRadio Music Awards.
According to a report from Billboard, Chano will receive the Innovator Award for his "groundbreaking accomplishments in the music industry and his unsurpassable contributions to social causes."
In December, Chance's non-profit organization, SocialWorks, received a $1 million grant from Google. According to Google, the grant would benefit SocialWorks during a student event in Chicago. Additionally, $500,000 was also granted directly to Chicago Public Schools and the computer science initiative, CS4AII.
In related news, the rapper recently teamed up with NBA star Dwyane Wade to produce a new basketball documentary called Shot in the Dark. The film follows the journey of Chicago's Orr Academy High School basketball team as they fight against injustice and the destructive elements of the community around them.
Shot in the Dark was premiered on Feb. 12 during a Black History Month film festival held in Chicago by Chano's SocialWorks group. Other films at the event included The Wiz, Malcom X, Black Panther and Ali.
The 2018 iHeartRadio Music Awards take place on March 11 at 8 p.m. in Los Angeles.
See Photos of Chance The Rapper's Different Looks Over the Years