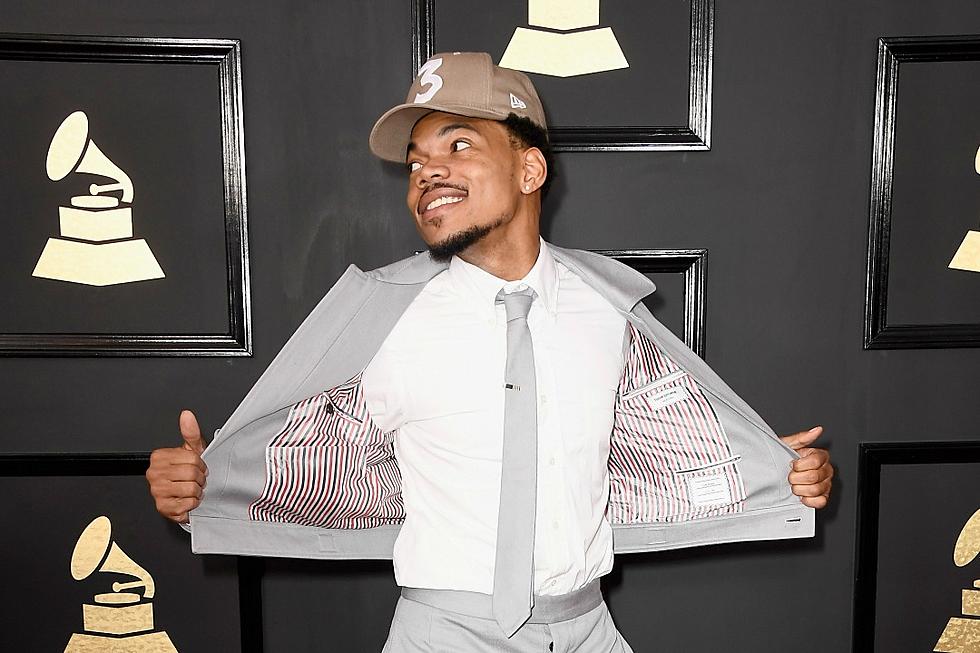 Chance The Rapper Reveals Details of His Apple Music Deal
Frazer Harrison, Getty Images
For most of his career, Chance The Rapper has made his independence from major labels a point of pride. But people have remained suspicious of just how much backing he's getting, especially because he debuted Coloring Book on Apple Music exclusively and got a commercial to go with it.
Today (March 17), in an unprecedented move, Chance hopped on Twitter to spell out (some of) the exact terms of his deal with Apple Music.
"I never felt the need to correct folks on my relationship with @apple but now that more people have tried to discredit my independence," wrote Chance. "I wanna clear things up. @apple gave me half a mil and a commercial to post Coloring Book exclusively on applemusic for 2 weeks. That was the extent of my deal, after 2 weeks it was on SoundCloud for free. I needed the money and they're all good people over there. I feel like if I didnt clear it up people would keep trying to discredit all the work we did to make Coloring Book what it became."
Find out what Chance has to say about everything related to his Apple Music deal in the gallery below.