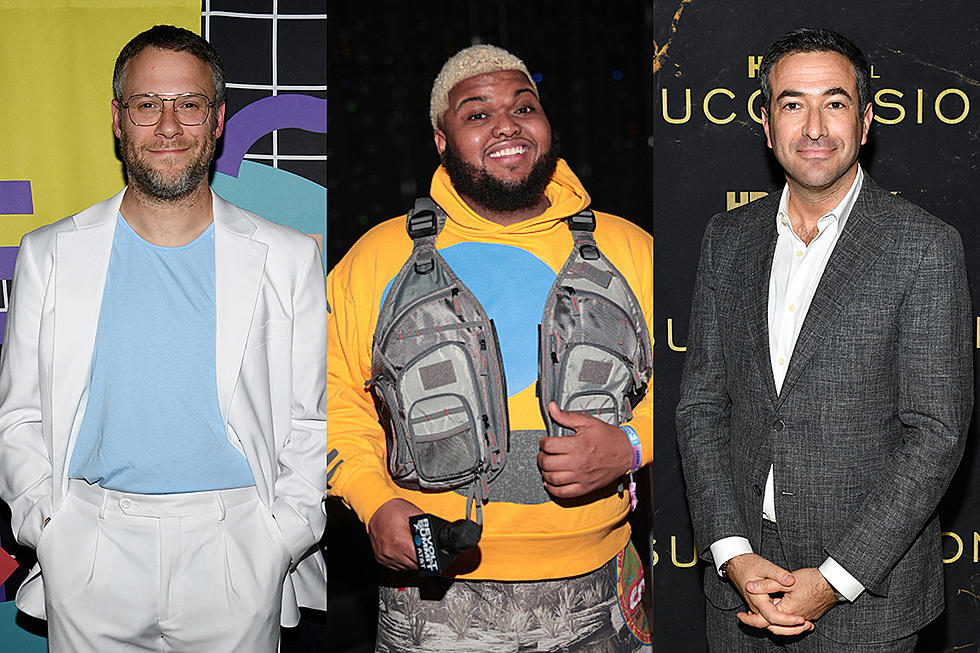 These Are the Celebrities Hip-Hop Will Always Have Love For
Jon Kopaloff / Prince Williams / Noam Galai, Getty Images (3)
Hip-hop definitely does have a family and friends package. Only the real get to experience the luxury of not being an artist while being embraced by those who are. Admission into this club varies, but what's the criteria?
For some like political commentator Ari Melber, it's the fact that they show enough love to get it in return. During his segments on MSNBC, Ari always uses lyrics from renowned rappers and songs to get his point across. Over time, he's developed a lot of appreciation from rap fans for bringing the genre into a sphere where it's usually critiqued the most. He notes The Throne duo of Kanye West and Jay-Z as two of his favorite rappers.
For others celebs that hip-hop community praises, it's the mutual experience of being one of the most notable in their respective game. The chronic has connected the dots between people like Seth Rogan and rappers like Wiz Khalifa and Snoop Dogg. Even with that aside, Seth had access to hearing Ye's unreleased music in 2014. Those are just some of the perks that come with it.
The strands of rap music and comedy are braided together constantly as well. Through the course of history, comedians have always been drafted to deliver skits on albums. As of late, more funny men are being utilized to add firepower to music videos and album rollouts. Take for example the viral sensation that is Druski, who arguably got the biggest look of his career so far by working with Drake in the "Laugh Now Cry Later" video, on top of other endeavors.
Those names are just a few examples of the rap-adjacent stars that exist in the game right now. Looking at a list of political figures, actors, comedians, athletes and musicians, below you can see other people that will always be invited to the cookout in that regard.