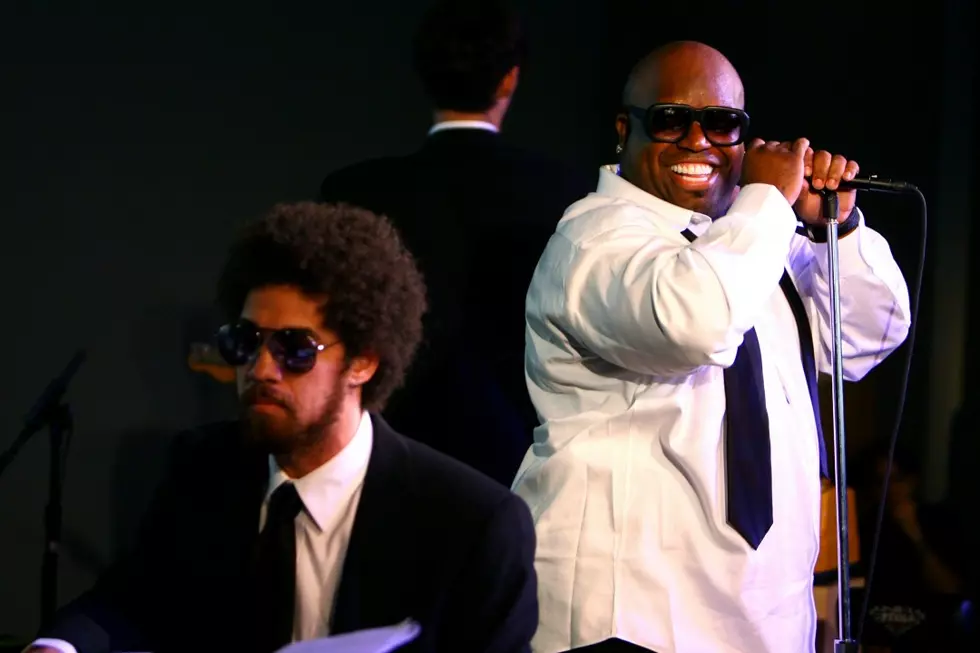 CeeLo Green and Danger Mouse Are Working on a New Gnarls Barkley Album
Scott Wintrow, Getty Images
Debuting his soulful new single "Brick Road (Cookin' Up)," CeeLo made some time to discuss the new album. Gnarls Barkley's last album was 2008's The Odd Couple.
"We have already started on a new [Gnarls Barkley] album," revealed CeeLo, who turned a lot of heads when he rocked his golden Gnarly Davidson outfit last year. "We're halfway in and we have some overtures from the other projects that may not have stood the test of time, we don't know yet."
CeeLo goes on to say he and Danger Mouse plan to link up at the top of 2018, at which point they will record their next album in one week's time—like they did with their first two albums, St. Elsewhere and The Odd Couple.
"All of this is all prequel," CeeLo adds about the new project. "I think [Danger Mouse and I] are kind of rebuilding from the ground up. There is no building without a basement, it's got to come up out the dirt; come up out the mud."
There's no word on when fans can expect the new Gnarls Barkley LP, but it should be an interesting project. We'll just have to wait.
See New Music Releases for December 2017