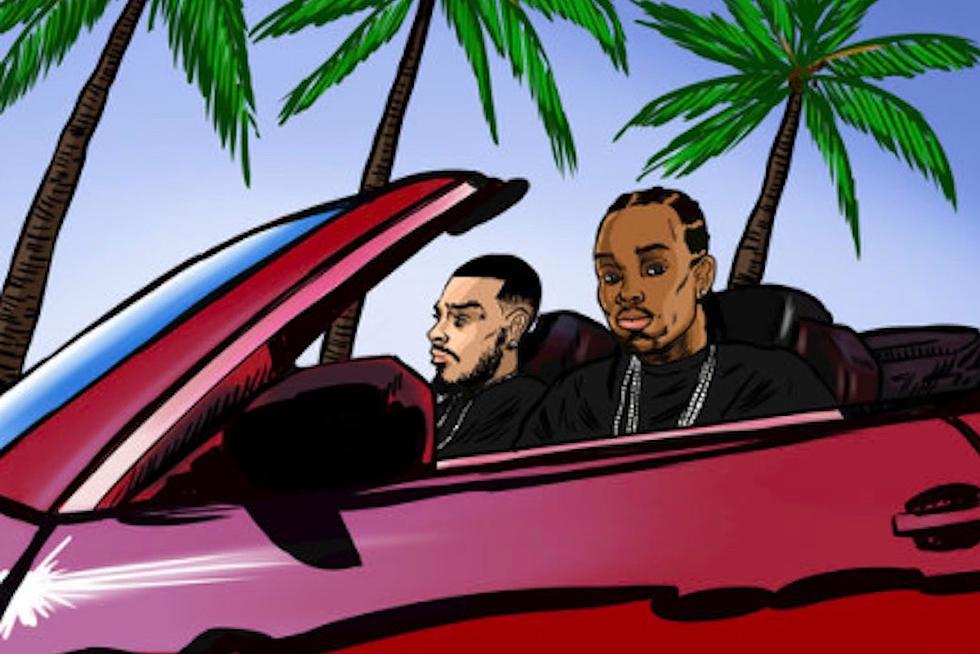 Cardo and Payroll Giovanni Sign to Def Jam Records
Def Jam Records
After working consistently together over the last couple of years, Cardo and Payroll Giovanni have inked a deal together with Def Jam Records.
The major label and the hip-hop duo announced the official signing on social media, where they also revealed that their Big Bossin, Vol. 2 project is on the way.
While Cardo has made a killing in the rap game through his production skills over the years, Giovanni has become a prolific star on the rise in the underground scene. The two kicked off their releases with the first volume of their Big Bossin project series in May of 2016, and followed it up by the end of the year with Sosa Dreamz.
Today (Dec. 22), the rapper-producer pair are delivering Big Bossin 1.5 for fans, while simultaneously revealing the tracklist for the official second volume coming out Jan. 26, 2018.
The second volume of the series contains 16 total tracks, as well as features from Jade Jones, E-40, Cashout Calhoun, Jeezy, Big Quis and many more.
Congratulations to Cardo and Payroll Giovanni on their new deal with Def Jam. Be sure to pre-order Big Bossin, Vol. 2 on iTunes and listen to 1.5 below.
Cardo and Payroll Giovanni's Big Bossin Vol. 2 Tracklist
1. "RAPPED MY WAY"
2. "STACK IT, STASH IT" Feat. Jade Jones
3. "THING OR 2"
4. "MAIL LONG"Feat. E-40
5. "5's AND 6's"
6. "IN MY LIFETIME"
7. "DOPEMAN DREAMS"Feat. Jeezy
8. "GOOD DAY TO GET MONEY"
9. "PLUG YOU"Feat. Cashout Calhoun and Overlord Scooch
10. "10 YEARS, 1 SUMMER"
11. "SO YOUNG"
12. "IN ME, NOT ON ME"
13. "TURN YA PHONE OFF"Feat. Yhung TO
14. "CHILLS"
15. "DEEP"
16. "BYLUG OUTRO" Feat. Big Quis, Clay Baby, Dre Armani, Overlord Scooch, BMO Maine, Doughboy Roc and HBK
Cardo and Payroll Giovanni's Big Bossin Vol. 1.5 Tracklist
1. "NEVER SEEN MONEY"
2. "BIG BOSSIN"
3. "SELL SOMETHING"
4. "FADED" Feat. Big Quis & Jade Jones
5. "GET YO SHINE ON"
6. "DAY IN THE LIFE"
7. "EMPIRE"
8. "TOP DOWN MONEY UP"
9. "DA GAME"
10. "PILE OF MONEY" Feat. Clay Baby, HBK & Dre Armani
11. "OUTRO" Feat. BYLUG
See 50 of the Best Hip-Hop Projects of 2017