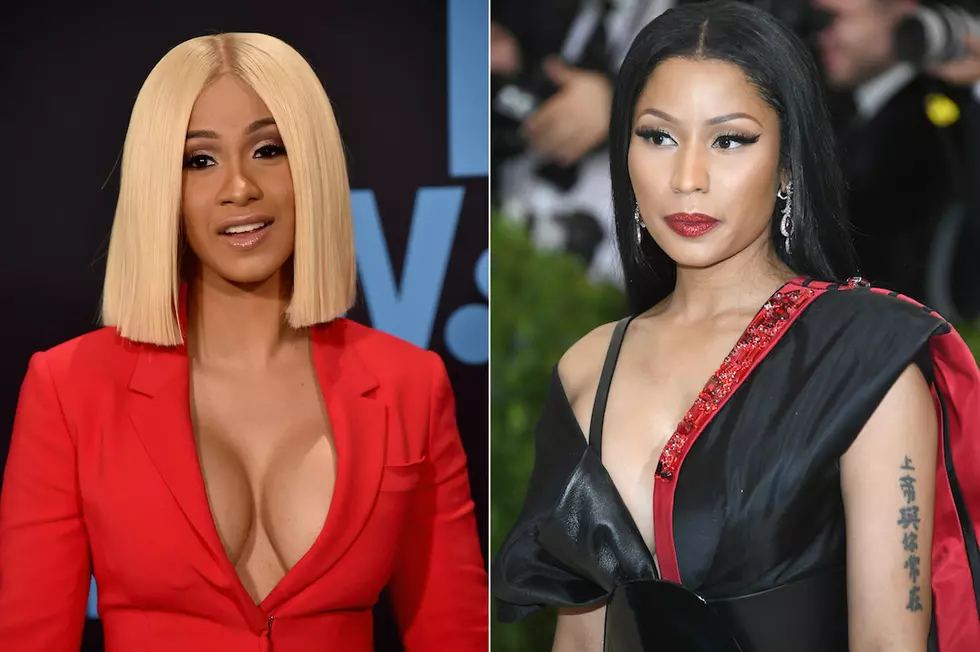 Cardi B Shuts Down Speculation She Won't Drop Her Album Until Nicki Minaj Releases Hers
Alberto E. Rodriguez / Dia Dipasupil , Getty Images (2)
The anticipation for Cardi B's debut album is as big as ever, but Bardi is going to put out the project on her own terms. The Bronx rapper recently shot down speculation that the only reason she hasn't dropped her album yet is because she wants to hear Nicki Minaj's new LP first and plan accordingly.
It started after Cardi commented on people waiting for her album's release and seemingly praying on her downfall. "I don't understand why people who don't like me keep telling me to drop my album," she said. "You don't like me so why are you thirsty for my album? To talk shit, to suck dick?"
The quote was posted on PopCrave's Instagram page, where people sounded off in the comments. "She waiting for Nicki," one person noted.
"EXACTLY!!!!!!!!!!!!" someone else added.
On Saturday (March 3), Cardi was doing a little comment creeping, and clapped back saying that was not the case. "Waiting for what?" she snapped. "What is that going to do for me, and imma release my shit very very soon."
The album still lacks an official release date.
See what Bardi had to say below.
See Photos of Nicki Minaj's Different Looks Over the Years