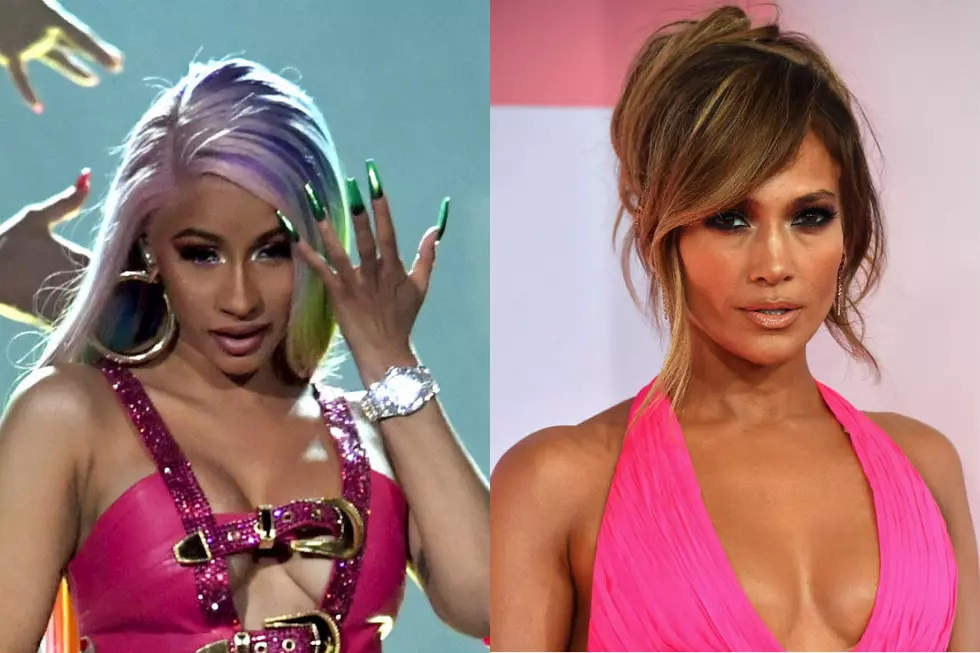 Cardi B to Star in First Movie With Jennifer Lopez
Kevin Winter / Frazer Harrison, Getty Images (2)
This sounds like Cardi to the stage! According to a report Deadline published on Tuesday (March 19), Cardi B has just secured her first role on the big screen. The Grammy Award-winning rapper will fittingly be playing a stripper alongside the film's star Jennifer Lopez, as well as Keke Palmer, Julia Stiles and Crazy Rich Asians actress Constance Wu.
Titled Hustlers, the film is inspired by a 2016 article from New York Magazine. It follows a group of former strippers who are now out to get revenge on some of their wealthy clients by running up their credit cards. Bardi has never been shy about sharing her past a stripper in New York clubs for over three years, so she will certainly have plenty of experience to call on for inspiration.
Check out Jennifer Lopez's reaction to the official Hustlers cast announcement as well as some footage of her practicing for her role below. Filming begins in New York City this Friday (March 22).
See Cardi B's Different Looks Over The Years