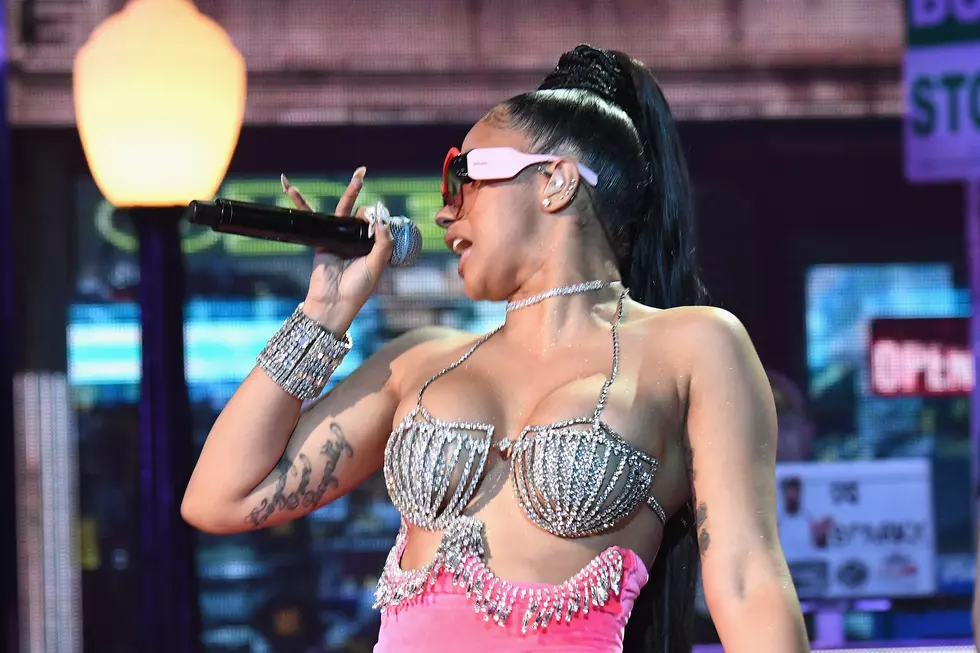 Cardi B's "Bodak Yellow" Is No. 1 on the Billboard Hot 100 Chart for Third Week in a Row
Paras Griffin, Getty Images for BET
It's been a major month for Cardi B after her smash single, "Bodak Yellow," hit No. 1 on the Billboard Hot 100 charts, and it looks like it's here to stay. The hit record from the Bronx native is now No. 1 on the Billboard Hot 100 charts for its third week in a row, breaking a huge record for the chart's history.
According to chart data on Twitter, "Bodak Yellow" is now the longest running No. 1 from a solo female rapper in Hot 100 history, which means she has surpassed Lauryn Hill's "Doo Wop (That Thing)", which previously held the title in 1998. She also ties with Taylor Swift's "Look What You Made Me Do" single as the longest running female at No. 1 on the Hot 100 for the year of 2017. Both records have been on the charts for three weeks in a row so far, but Cardi could surpass Swift if she stays at No. 1 for another week.
Congratulations to Cardi on another major mark in music history. See more information about her big feat in the tweets bellow.
See New Music Releases For October 2017