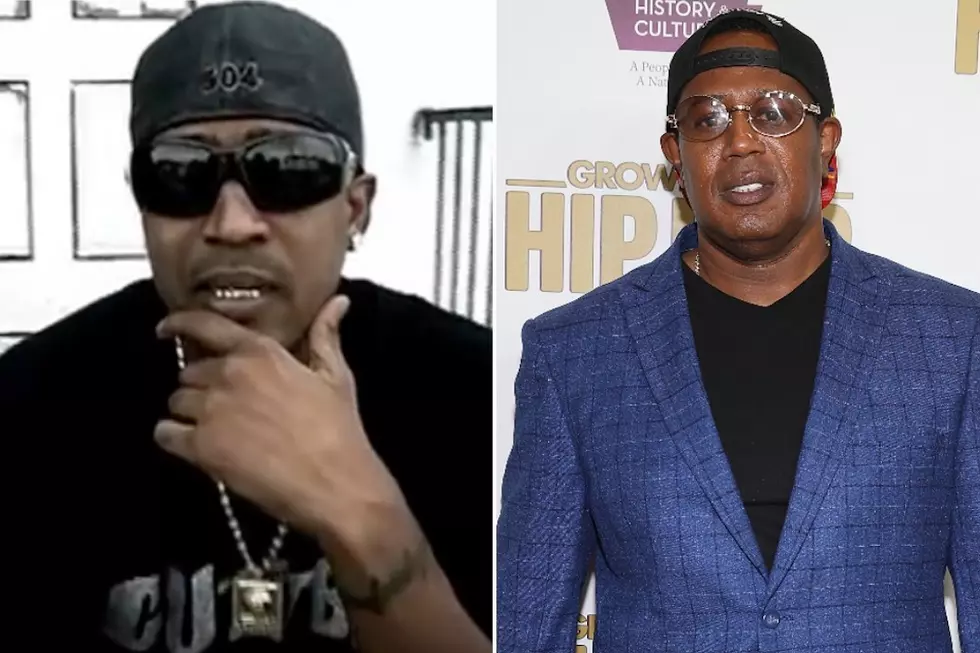 C-Murder Goes on a Hunger Strike in Prison, According to Master P
joe black via YouTube/Tasos Katopodis, Getty Images
C-Murder has been locked up for years now, but the former No Limit rapper is starting to make some serious noise within the Louisiana State Penitentiary, where he is currently incarcerated. Master P speaks out for his brother on Instagram, revealing that Murder, whose real name is Corey Miller, is currently on a hunger strike in the Angola, La. facility.
In a new Instagram video, the No Limit CEO pleads for his brother's freedom, and reveals the news of his intense protest.
"Free Corey Miller! Thanks to all the fans that's been praying for my brother," he writes. "He's on a hunger strike in Angola. He's been locked up for a crime he didn't commit."
In the video, Master P admits that he hasn't been seeing eye-to-eye with his sibling for some time now, but he believes his innocence in his murder case. He even says that someone confessed to committing the crime, and that there is surveillance from the fateful evening that proves Murder is innocent. Unfortunately, authorities don't seem to be moving swiftly on the potential evidence proving Murder's innocence, which has helped lead to some of the drastic measures.
Last week, Murder released a statement about his hunger strike, which he says was aimed to fight against the conditions that he and other peers were facing inside the prison. He claims that the warden overseeing the prison was previously arrested for rape and has an "abundant" amount of complaints against him including sexual harassment, racism and assault.
If you recall, C-Murder was convicted of shooting and killing a Louisiana teenager Steve Thomas outside of a nightclub, and was sentenced to life in prison back in 2009. The judge in the case previously ordered the Southern native to pay $500,000 to each of Thomas' parents and $150,000 to "account for the victim's suffering."
See Master P's video fighting for his brother C-Murder's justice below.
See New Music Releases for February 2018