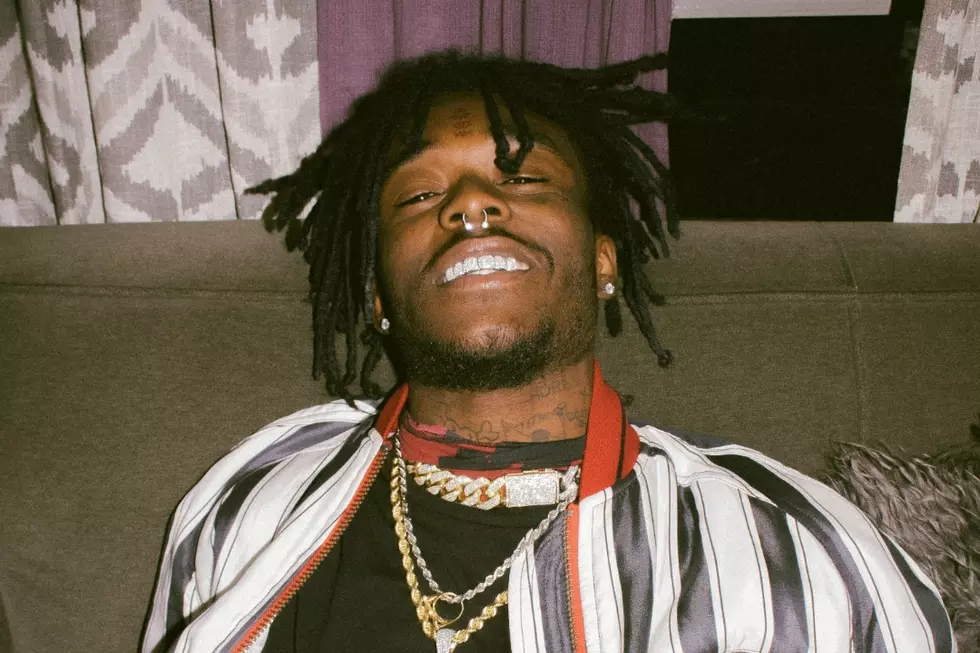 Here's Where You Can Buy Lil Uzi Vert's Controversial T-Shirt
Ray Polanco
Over the weekend, a photo of Lil Uzi Vert surfaced online that gave fans and critics plenty to talk about due to the rapper's eccentric choice of wardrobe. Uzi was spotted wearing a striped, distressed tee that exposed his chest and shoulders. The Internet wasted no time in commenting on his eccentric T-shirt.
While some on social media loved Uzi's choice of clothing, hip-hop's OGs offered a different perspective on the tee, comparing the urban fashion style of the rappers from the 1990s to today's fashion in hip-hop. Artists like Waka Flocka and Tyrese expressed their thoughts online, causing the conversation of today's fashion in rap to spread like wildfire.
While the brand of the shirt in question has yet to be name-dropped, XXL found the same exact tee worn by Uzi. Designed by French-based clothing brand Faith Connexion, the red and navy-striped distressed T-shirt is part of their spring/summer 2017 women's collection. With retailers like Barney's New York currently carrying the tee, the suggested retail price for the shirt is of $410. In a video below, you can hear Uzi say the tee cost him over $2,000.
In Lil Uzi's defense, the "Money Longer" rapper wasn't the first hip-hop artist to wear the controversial tee. In fact, the first time it was seen on a rapper was a few months ago when Machine Gun Kelly was spotted wearing the striped shirt during one of his shows.
With the topic of today's fashion in hip-hop still bubbling online, check out MGK and Uzi wearing the Faith Connexion tee below. Who do you think wore it better?
See Photos of the Shirt Worn by Lil Uzi Vert
The Top 5 Sneakers Coming Out This Weekend Including Just Don x Air Jordan 2 Arctic Orange, Air Jordan 4 Retro Pure Money and More