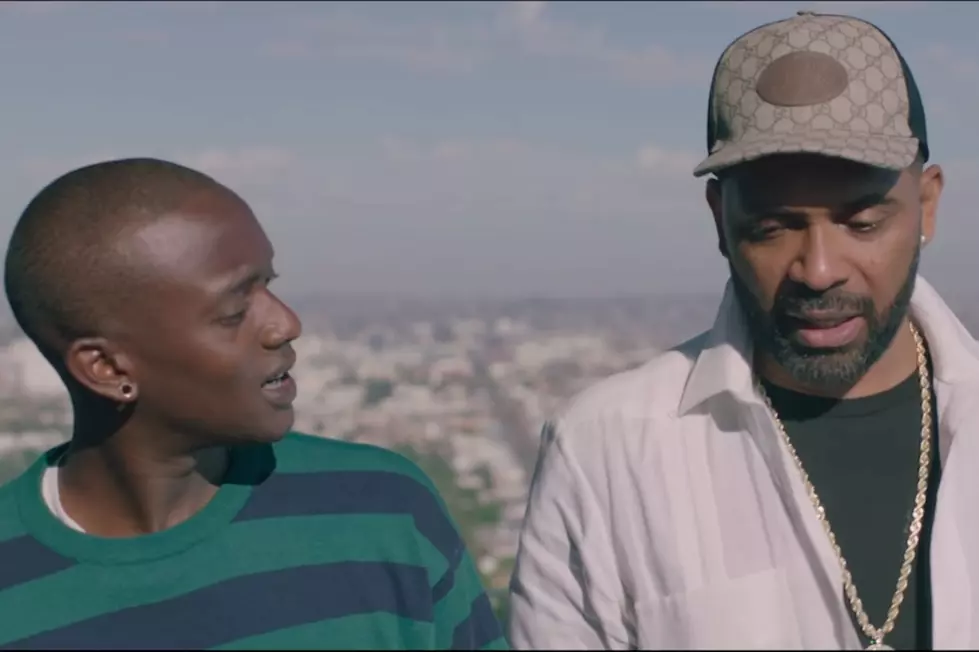 Buddy Gets Advice From Comedian Mike Epps in "That Much" Video
BuddyVEVO via YouTube
Buddy's rise to music stardom is increasing more every month, and his new music video is topping off his 2017 on an epic note. The Compton rapper unveils some NSFW visuals for his "That Much" record, which comes straight off of his Magnolia EP from earlier this year.
In the video, Buddy starts off by hopping in an old school luxury vehicle with his boy and an elderly woman, before they roam through the streets of his neighborhood. He ends up at a mansion in the hills, where he plays dominoes with an entourage headed by comedian Mike Epps. After the veteran funny guy offers the rapper some words following the game, he ends up rollerskating with some topless woman before he poses up on a rooftop that looks over all of Los Angeles.
Watch the music video for Buddy's "That Much" below to see everything unfold.
See New Music Releases for December 2017