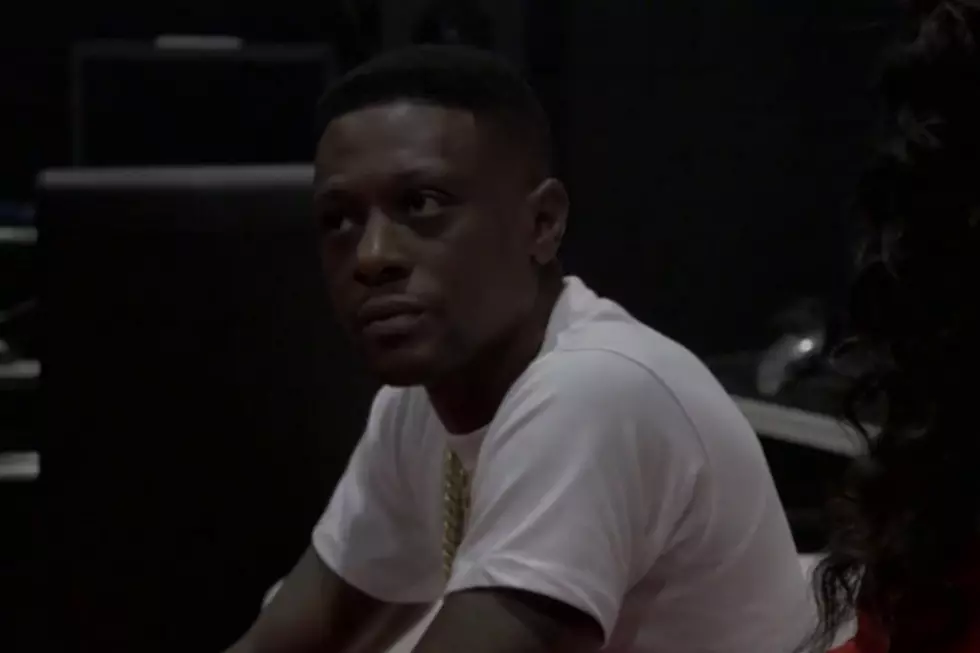 Boosie BadAzz Wants to Trademark the Boosie Fade Haircut
BET
Boosie BadAzz's signature Boosie fade haircut has been part of the Louisiana rapper's style his whole career. It's been talked about in interviews, mentioned on songs and now the "Heartless Hearts" rapper is trying to capitalize off of it if he can.
Boosie was recently a guest on BET's Raq Rants, where he gave host Raquel Harper a tour of his mansion. During a sit-down interview, the topic of possibly trademarking his signature haircut came up. Boosie announced he already has the ball rolling on the idea.
"I got Ms. Vanessa working on it. We on it," he said.
When asked if he would sue anyone who wore the hairstyle, Boosie said he wouldn't be that petty. "I ain't gon' go that far with it," he said. "It's just if you go on movies and things like that that's gon' be successful, I gotta file on you and put my lawyer on you. I gon' hate."
He added, "If you go to Hollywood, mutherfuckers doing $60 million movies and the Boosie fade a big part of that project, I want me."
He even compared it to using an artist's music without their permission. "Same thing if somebody take Marvin Gaye song," he said. "I started this. This mine."
In music-related news, Boosie has had another productive year. He recently put out the blues rap album Boosie Blues Cafe.
Check out Boosie BadAzz talking about trademarking his signature Boosie fade via TMZ below.