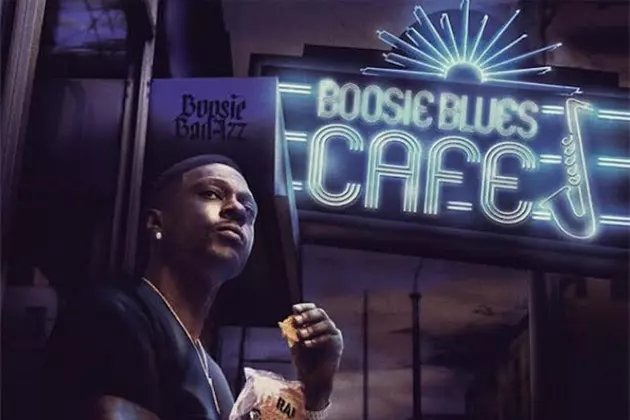 Boosie BadAzz to Release New Blues Album
Atlantic Records
As announced on Tuesday (Nov 20), the Baton Rouge, La. native is releasing a new album, Boosie's Blues Café, on Thanksgiving Day (Nov. 22) this week. Much like the name suggests, the project will showcase the hard-edged rapper straying from his reputed sound and experimenting with a more soulful direction.
"I do it for my greatness," he shared, speaking on his decision to switch up his style on the new project. "My blues album, you know I'm not doing it just to do a blues album. I'm doing it because I know how good my blues album gon' be... Anything I'm going into a field with, I'm going in to perfect it."
The rapper also shared that Snoop Dogg's gospel album, Bible of Love, played a direct role in inspiring him to try his hand at other genres of music and expand his creative output.
In addition to confirming that Boosie's Blues Café will drop this week, he also shared the album cover, which depicts the rapper eating a bag of his own branded Rap Snacks. Absolutely epic.
Take a look at the album art for Boosie BadAzz's new blues album, Boosie's Blues Café, below and keep an eye out for the project to help soundtrack the holiday this week.
See 15 of Hip-Hop's Weirdest Album Titles