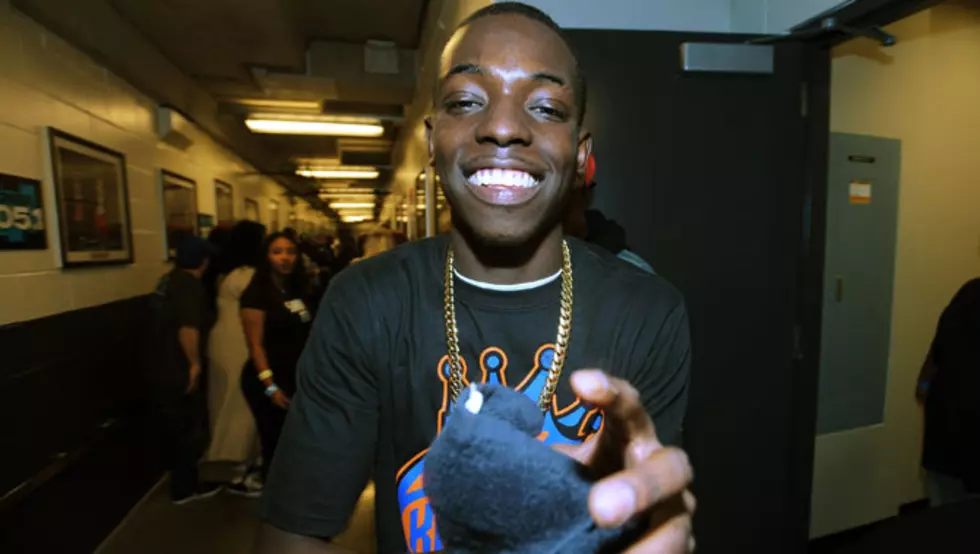 Bobby Shmurda's "Hot Boy" Lyrics Will Not Be Used As Evidence In Court
Update (Jan. 6, 10:59 a.m.): Bobby Shmurda's attorney Howard Greenberg exclusively confirms to XXL that the Brooklyn MC is still in police custody. A weird Instagram popped up last night on Yung Relle's Instagram page, stating that the "Hot Nigga" spitta is back. But that's false.
Update (Dec. 29, 4:10 p.m.): Kati Cornell, director of public information for the city's office of the special narcotics prosecutor, confirms with XXL over the phone that the lyrics of "Hot Boy" will not be used.
Original Story: Bobby Shmurda and his GS9 crew look to be in a dire situation after being arrested and hit with a huge indictment that alleges they took part in drugs, guns and murders. The rapper is still being held in Riker's Island on a $2 million bail. One development in the case looks like it will fall in the Brooklyn MC's favor. According to Jakub Brodowski, a rep for the office of the special narcotics prosecutor, lyrics from Bobby's hit "Hot Boy," which seem damning considering the situation, will not be entered as evidence during trial, reports FADER. That means lines like "I been selling crack since the 5th grade" and "Mitch caught a body 'bout a week ago" can not be used against Shmurda, born, Ackquille Pollard.
The rapper is facing five charges on eight counts including conspiracy to commit second-degree murder and conspiracy to commit second-degree assault. He faces up to 25 years in prison if found guilty.