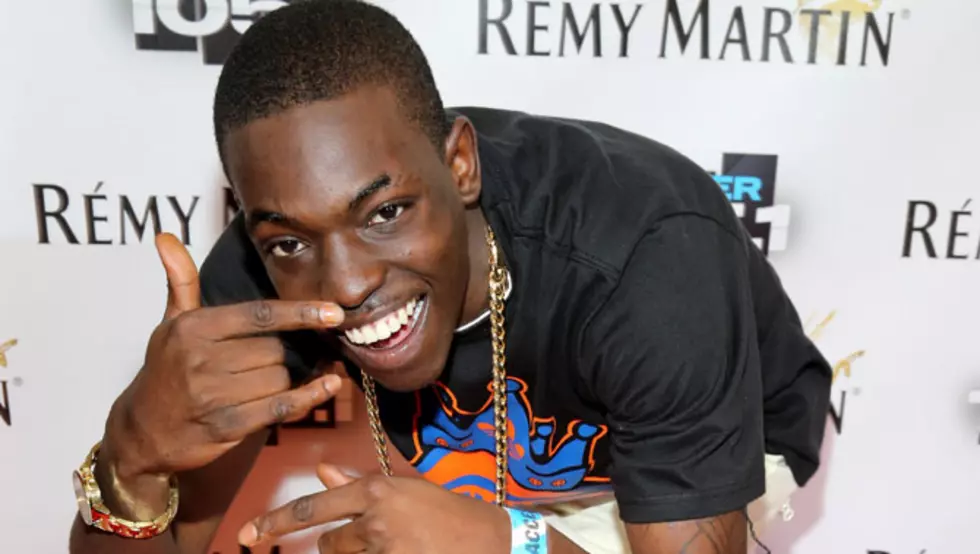 Bobby Shmurda's Brooklyn Gun Charge From June 2014 Is Dismissed
Bobby Shmurda's camp received some good news as it is being reported that one of the rapper's gun cases will be dismissed in the coming weeks. Lupé Todd, Director of Communications at Brooklyn District Attorney Ken Thompson office has confirmed with XXL that that the Brooklyn charges against Shmurda has been dropped and that, ongoing investigations continue.
The BK MC's attorney, Howard Greenberg recently told Revolt that the case where Shmurda is alleged to have shot into a crowd outside a Brooklyn barbershop in June 2014 will no longer be on the list of allegations they will have to fight in court. "Brooklyn D.A. office announced that the gun case in Brooklyn will be dismissed in about two weeks," said Greenberg. The GS9 front man was also charged with Criminal Possession of a Weapon and Criminally Using Drug Paraphernalia in Brooklyn, according to court documents. "It's just a matter of the D.A. office formally stating [the dismissal] on the record," Greenberg confirmed with XXL.
As previously reported, Shmurda and his GS9 were arrested in December and charged with nearly 70 crimes including murder, conspiracy and gun possession. Shmurda, born, Ackquille Pollard is currently being held in Riker's Island on a $2 million bail. He is still facing charges in Manhattan and has an upcoming status conference set for Jan. 29. "The intermediate plan is if there is a superseding indictment on the 29th is to enter a plea of not guilty. The long term plan is to kick some ass and take no prisoners," said Greenberg in a statement to XXL. The attorney has argued the charges against his client are baseless, claims the government hates rap and Shmurda and his crew were targeted. This is the second bit of good news, the rapper has recently received in his case. Back in December, it was reported the lyrics to the rapper's song "Hot Nigga" would not be used as evidence in court.