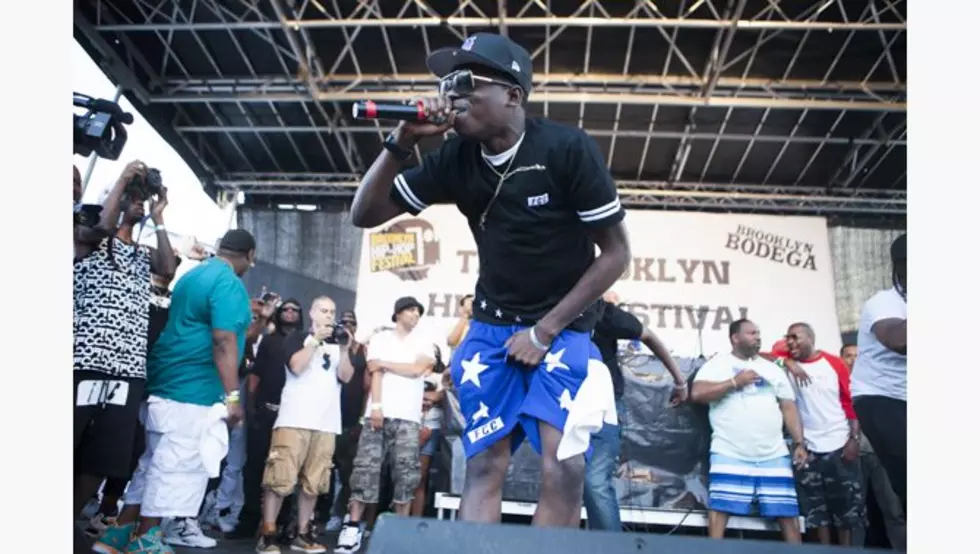 Bobby Shmurda Will Perform "Hot Ni**a" On 'The Tonight Show Starring Jimmy Fallon'
Photo Credit: Lauren Gesswein
This Friday (Oct. 10), Mr. Shmoney Dance himself will make his late night television debut when he hits the stage on The Tonight Show Starring Jimmy Fallon to perform his hit single, "Hot N*gga" (edited to "Hot Boy").  Bobby Shmurda became a viral sensation overnight and now everyone from Rihanna to professional golf teams are doing the "Shmoney Dance." It's even been used as a marriage proposal.
Former Saturday Night Live star and current talk show host, Jimmy Fallon, has frequently voiced his love for hip-hop on the show. Having artists like T.I., Young Thug, Drake, and Kanye West on the show might have been the first clue, but the late night funny man has been known to perform skits about hip-hop music and culture.
Don't miss Bobby Shmurda's performance in less than a week or soooo...