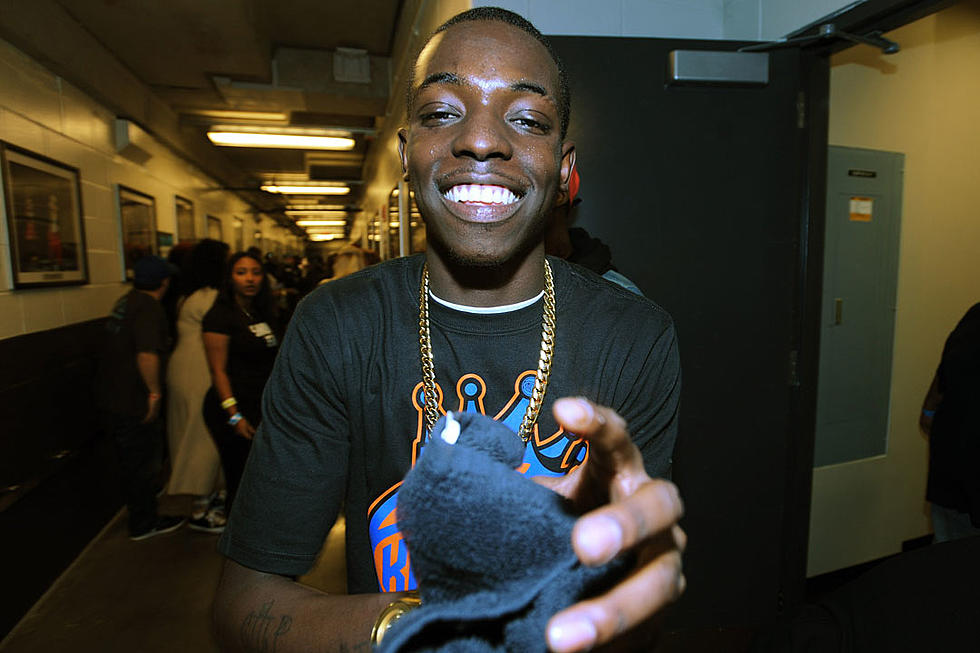 Bobby Shmurda Could Be Eligible for Parole in 2020
Brad Barket, Getty Images
Bobby Shmurda might be getting a big break in his prison sentence, as the Brooklyn rapper could be eligible for parole in 2020, just two years away.
According to TMZ, Shmurda reportedly has a parole hearing scheduled for August 2020, and could be eligible for early release from prison on parole as early as December 2020.
The "Hot Boy" entertainer is currently serving a seven-year prison sentence at Clinton Correctional Facility in upstate New York—Shmurda began this sentence back in 2016. Based on his prison sentence, Shmurda would have had to wait until 2022 for freedom, but it looks like his parole hearing could give him two extra years outside if all goes well.
Shmurda has been in prison since December 2014, while awaiting his murder conspiracy trial. Before getting up locked up, he received credit for 685 days in jail ahead of his sentencing. Adding that onto his served time equates to two years, which explains why he could be up for parole in 2020.
He needs to remain on good behavior until that time, which he has found difficult in the past due to 11 violations that include drug possession, fighting and possessing a shank.
If you recall, Shmurda was originally arrested back in 2014 along with multiple members of his GS9 crew at Quad Studios in NYC. Police discovered 21 weapons with Bobby being arrested on charges of conspiracy, reckless endangerment and weapons possession. When he later appeared in court, he was given even more charges, including additional conspiracy in the second degree, three counts of conspiracy in the third degree, reckless endangerment in the second degree, two counts of criminal possession of a weapon in the second degree and one count of criminal possession of drug paraphernalia.
After two years of waiting behind bars for his trial, he was later sentenced to one-to-three years for conspiracy in the fourth degree and earned seven more years for criminal possession of a weapon in 2016 after accepting a plea deal. Last year, he was given four additional years for sneaking a shank into jail, but he is serving the time concurrently so it is not added to his original sentence.
If he is able to keep a clean slate for the next two years or so, Shmurda could be back in action in the music game going into 2021.
Here Are the Best Projects Released From 104 Past and Present XXL Freshmen