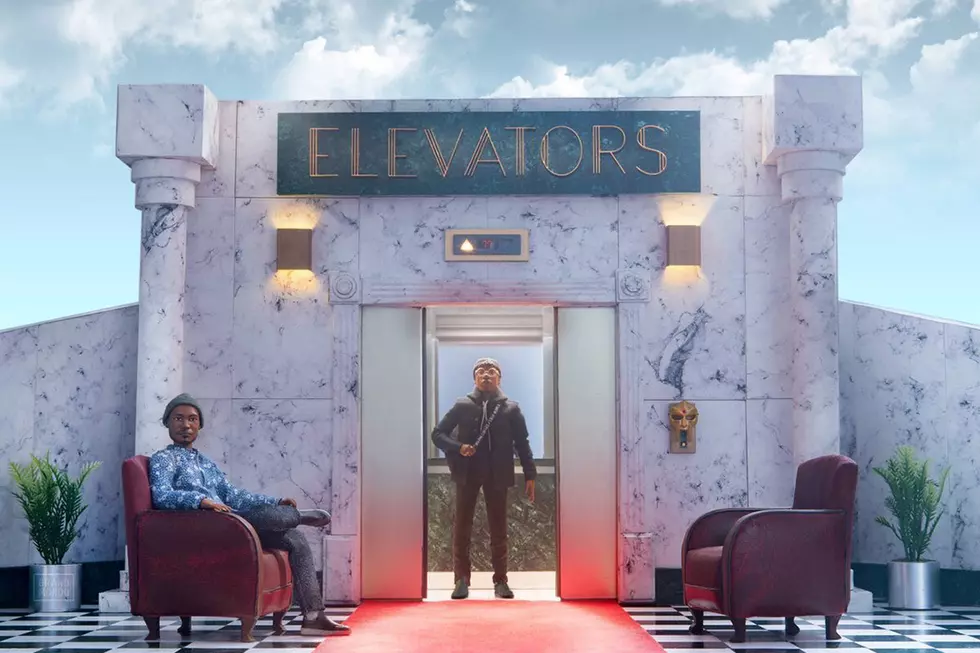 Bishop Nehru Drops 'Elevators: Act I & II' Album Produced by MF Doom and Kaytranada
Nehruvia
Produced entirely by MF Doom and Kaytranada, the 12-track project is broken into two parts, separated by "Act 1: Acension" and "Act II: Free Falling." Full of jazzy instrumentals and classic hip-hop beats, Elevators: Act 1 & II is almost an entirely solo effort from Bishop, featuring only one guest spot from Lion Babe on "Up, Up & Away." The album also includes the previously released song "Rooftops."
According to Bishop, Elevators: Act I & II is a collection of his feelings straight from his heart and his answer to what his music would sound like. "This album is my answer to the question, 'What would you say your music sound like?'" he said.
"My answer to that would be 'Grammy Rap.' There's 'Mumble Rap' and then there's 'Grammy Rap.' With this project I was largely influenced by music theory and Pet Sounds by The Beach Boys. This is my attempt at a 'rap' Pet Sounds," the rapper added.
Check out the album and tracklist below.
Bishop Nehru's Elevators: Act I & II Album Tracklist
1. "Act 1: Ascension
2. "Driftin'"
3. "No Idea"
4. "The Game of Life"
5. "Get Away"
6. "Up, Up & Away" featuring Lion Babe
7. "Act II: Free Falling"
8. "Taserz."
9. "Again & Again"
10. "Potassium"
11. "Rollercoasting"
12. "Rooftops"
See New Music Releases for March 2018