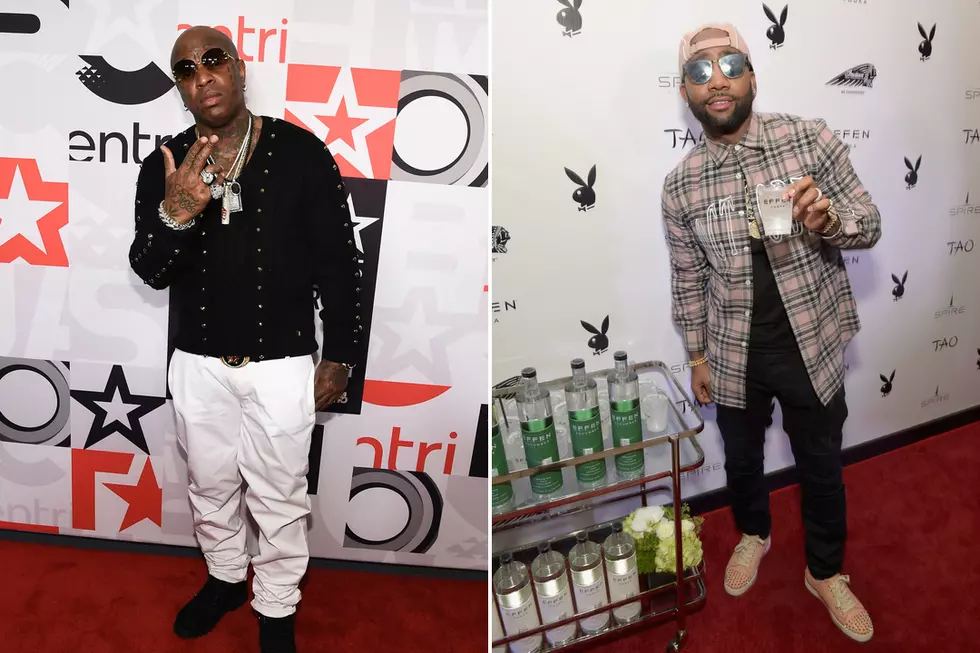 Birdman Sued By Jas Prince Over Drake's Contract
Dave Kotinsky / Jason Kempin, Getty Images (2)
Rap-A-Lot Records CEO J. Prince recently made it clear that he's willing do everything he can to get Birdman to pay Lil Wayne. Now, his son Jas Prince is coming for the money that Birdman is making off Drake.
Jas Prince is suing Birdman for failing to pay one-third of Drake's profits, which are owed to Prince and the Aspire Music Group as part of a deal that brought Drizzy to Cash Money Records. Prince says Birdman has cheated him and Aspire out of $4 million, according to documents obtained by TMZ.
Prince, who owns part of Aspire, previously reached a $11 million settlement with Cash Money over a similar dispute. Prince claimed he had not been paid 22 percent of all Drake's advances and net profits as part of the deal he made to bring the Toronto rapper to Cash Money. Cash Money tried to blame Aspire for Prince's lack of payment before settling out of court.
The entrepreneur's latest lawsuit claims Birdman reached a new deal with Drake in 2013 that breached the contract with Prince. As a result, Prince has not been receiving the money he's owed for the last four years.
Birdman is clearly on the wrong side of the Prince family. J. Prince has stated he will "make [Birdman] an offer he can't refuse" regarding Wayne's financial woes with Cash Money, so the Jas Prince lawsuit only adds to the drama.
See Photos of Drake's Different Looks Over the Years