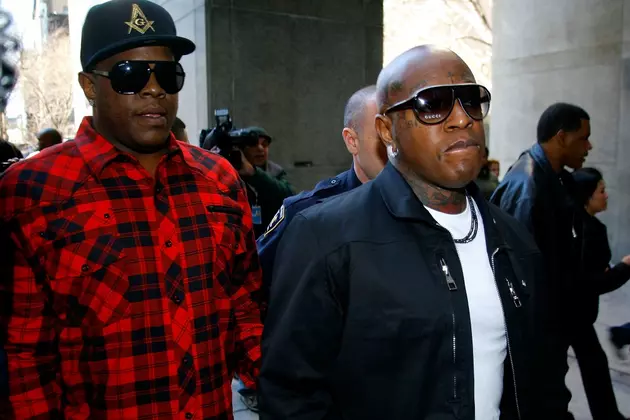 Birdman and Slim Are Writing a Cash Money Biopic
Andy Kropa, Getty Images
Birdman and Slim, co-owners of Cash Money Records, were guest speakers at Brooklyn Law School today when they announced that the two are working on a script for a Cash Money biopic. XXL got the exclusive audio clip and you can hear it in full below.
"Can I tell you something my brother told me?" Baby asked the moderator. "He said everything we've ever did - and I got 20 plus years selling records - nothing we ever did is worth more than that script. I'm excited about the script. That's something I really want to do.
"[Look at the] Straight Outta Compton [movie]. I think that Dr. Dre and Ice Cube are geniuses for what they have done and accomplished," continued Baby. "For them to do that [movie] and to make it trend-setting, they opened doors for us, and I think that what we have is way more special because we're in modern times."
When asked if he was thinking of writing a book and then making it into a screenplay, Slim wasn't sure, but he said he's been working on a script. "This is gold. There's a lot of things that people don't know that we went through, things that happened behind the scenes of the company, things that happened before we were with Universal. So we got a lot of stories, but the way I'm putting it together is gonna be great."
It goes without saying a Cash Money movie would be incredible. Before even signing their distribution deal with Universal, CMR had its fair share of drama, plight and success. We can't wait to see what Baby and Slim have been cooking up.