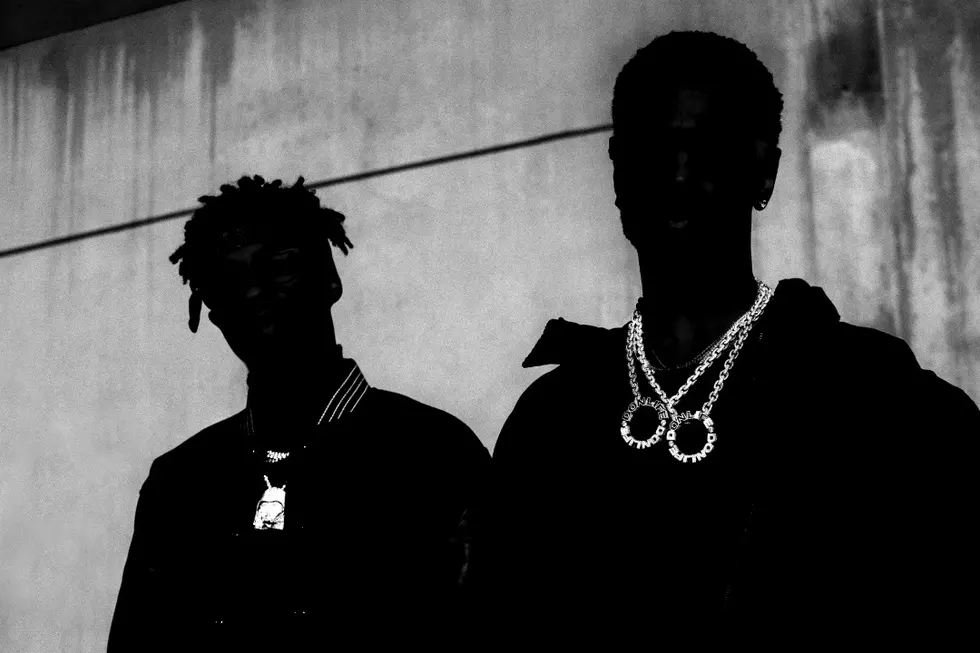 Big Sean and Metro Boomin Drop 'Double or Nothing' Album
G.O.O.D. Music/Def Jam Records/Boominati Republic
Two is always better than one. Today (Dec. 8), Big Sean and Metro Boomin Double or Nothing, a new joint album that includes features from 2 Chainz, Travis Scott, Young Thug, 21 Savage, Swae Lee and Kash Doll.
Big Sean announced that he and Young Metro had a joint album coming our way at the very top of December. "Sometimes ego gets you in trouble," he said regarding the motivation to collab with the St. Louis producer. "You've got to be aware enough to have your teammates around."
For Lil Metro, this marks yet another big time collab in what's been a year chock-full of them. Since the summer of 2016's Savage Mode EP with 21 Savage, Metro Boomin's dropped joint projects with Nav and Offset (with 21 again), while producing the bulk of Gucci Mane's DropTopWop. Now, he's teamed with Big Sean.
Over the course of 10 tracks, Sean puts his agile flows and nimble wordplay to good use over ominous Metro instrumentals, and we're definitely around for it.
Check out Double or Nothing for yourself below. Cop it on iTunes. 
Big Sean and Metro Boomin's Double or Nothing
1. "Go Legend" Feat. Travis Scott
2 ."Big Bidness" Feat. 2 Chainz
3. "Who's Stopping Me"
4. "Pull Up N Wreck" Feat. 21 Savage
5. "So Good" Feat. Kash Doll
6. "Savage Time"
7. "Even The Odds" Feat. Young Thug
8. "In Tune"
9. "Reason" Feat. Swae Lee
10. "No Hearts No Love"
See New Music Releases for December 2017