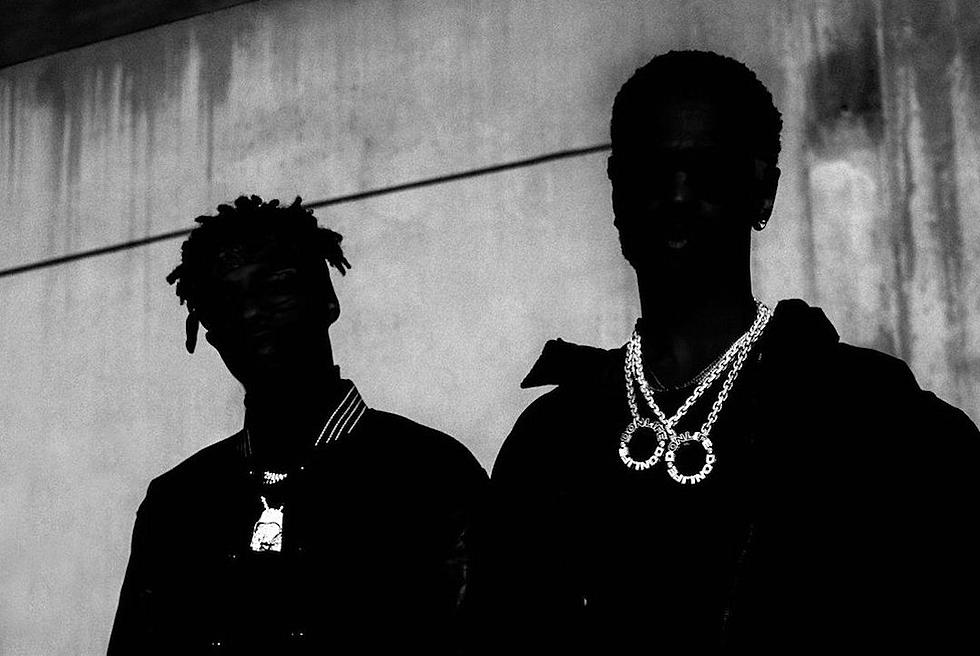 Big Sean and Metro Boomin Share 'Double or Nothing' Album Release Date, Cover
G.O.O.D. Music/Def Jam Records/Boominati Republic
Big Sean and Metro Boomin have been preparing their Double or Nothing album for some time now, and it's about to hit our ears sooner than we think. The rapper and producer duo unveil the official cover art and release date for the project, which is slated to drop Thursday (Dec. 7) at midnight.
Both Metro and Sean posted the album cover for Double or Nothing to social media. The cover features them standing in front of a cement wall, with their faces and bodies blending into the shadows showing their silhouettes. Most fans will notice that the different hair styles and chains help distinguish the duo from each other in their stances for the dark cover.
So far, there don't seem to be any other details surrounding the project, such as a tracklist or potential guest features, but fans are still anxious to hear how the two sound together on records.
This is far from the first collaboration project that Metro has done with a rapper this year, as he previously teamed up with Nav for their Perfect Timing release back in July. He also collaborated with 21 Savage and Offset for his Without Warning album earlier this year.
Check out the official cover art for Metro Boomin and Big Sean's Double or Nothing album below, and stay tuned for it to drop tomorrow night at midnight.
See New Music Releases for December 2017