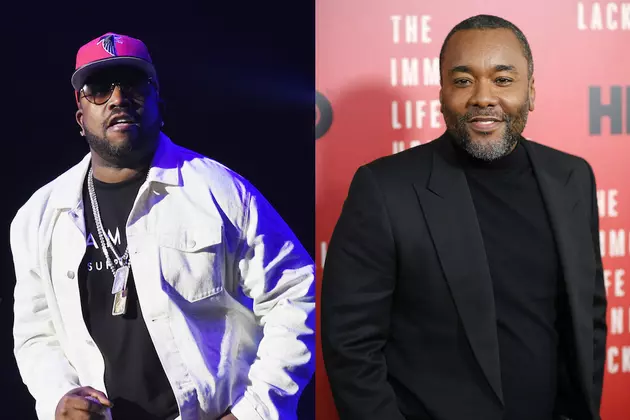 Big Boi Wants to Talk to Lee Daniels About Doing an Outkast Movie
Rick Diamond/Dimitrios Kambouris, Getty Images (2)
Fans seem to be pressing Big Boi and André 3000 on the daily about another Outkast reunion, wondering if the duo is really done making music together as a group. While the two have already hung up the microphone together as a pair, it looks like we still may be able to reflect on their incredible legacy in music through a potential movie in the future.
Big Boi recently sat down for an interview where he discussed a slew of different topics, as well as his upcoming Boomiverse album. The veteran Southern MC spoke about working with Organized Noise again on the project, as well as his previous connections to Future, but most important of all, he mentioned he has plans to talk to director Lee Daniels about making an Outkast movie.
"Me and [André 3000] just spoke about it last week when I was in New York," said Big Boi when asked about a potential biopic on the group. "I think he might have been taking a couple meetings talking to people and then I got a couple of people in mind that I'ma talk to, one of them being Lee Daniels who I just did the TV show Star with, so yeah all that's coming and we just know it's time to do it. It's coming!"
Big Boi even mentioned who he may want to portray him in the film, explaining that one of his sons may do the best job, just like Ice Cube's son O'Shea Jackson Jr. played his father in Straight Outta Compton.
"Shit, I don't know, maybe one of my sons could do it cause they look exactly like me and they know all the words to all the raps so they probably could pull it off, and they know me so I may have to do the Cube move and pick one of my sons to play me," said Luscious Left Foot.
40 Hip-Hop Albums Turning 20 in 2017