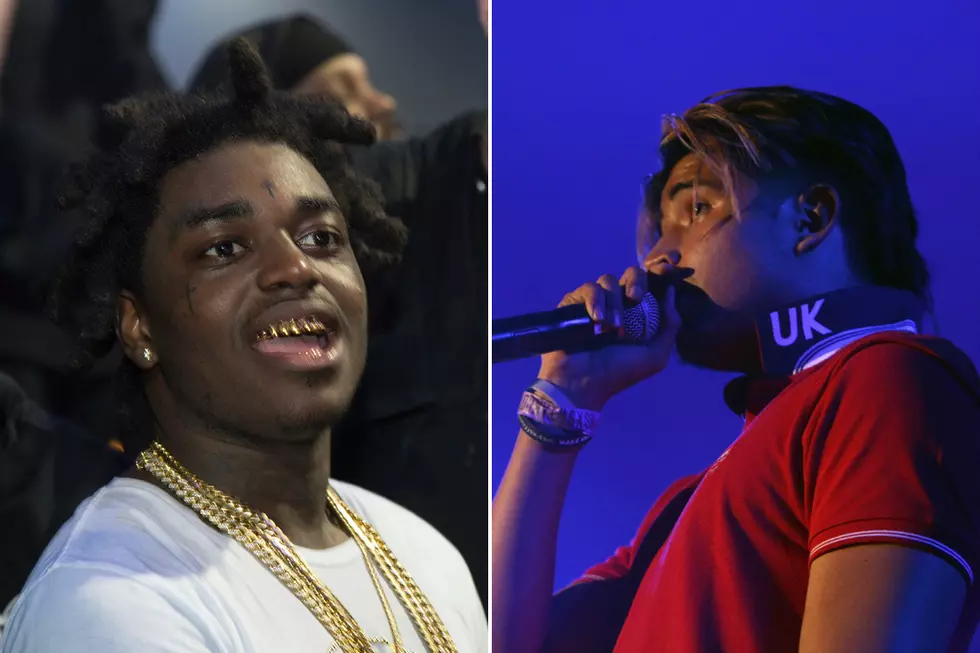 Best Songs of the Week Featuring Kodak Black, Kap G and More
Brian Stukes / James Goulden, Getty Images (2)
XXL is back with another round of the week's best songs. Our latest picks showcase a mix of veteran artists and new stars.
Starting things off this week is Kodak Black's "Candy Paint." The track features the legendary Bun B of UGK and appears on Kodak's major label debut Painting Pictures, which dropped on Friday (March 31).
Kendrick Lamar came correct with a crazy new single called "Humble" produced by Mike WiLL Made-It and Pluss. He dropped a surreal video for the song too. His album is expected to drop next week (April 7).
Brooklyn rapper KOTA The Friend earns a spot on the lineup with his latest song "Lawn Chair." The cut has a smooth and relaxing sound, which is a bit surprising since it was inspired by a time when KOTA got stranded in the desert.
Joyner Lucas is part of our selections thanks to his new single "Ultrasound." Like much of Lucas' work, the record shows off the Atlantic Records artist's lyrical prowess.
"I don't think you notice what you done to me/Yeah, I think you should know that you were under me/If anybody got a problem tell 'em they can come to me/What the fuck you mean, this is not allowed/Better calm it down/Cause all you new niggas just watered down/I can see through you like a motherfucking ultrasound," Lucas raps.
Kanye West is back in the best songs mix with his guest appearance on Mary J. Blige's "Love Yourself." The track will appear on Mary's upcoming album Strength of a Woman, which will also feature Quavo, Missy Elliott and DJ Khaled.
Kap G notches another song of the week for his Cardo and Young Exclusive-produced "Rings." The record gives fans of a preview of the 2017 XXL Freshman nominee's Supa Jefe mixtape.
Capping things off is WizKid and Drake's new joint "Come Closer." The single adds to their growing list of collaborations. The two connected for "Hush Up the Silence" in February and famously teamed up on the hit single "One Dance."
See Behind-the-Scenes With Kodak Black at 2016 XXL Freshman Class Cover Shoot