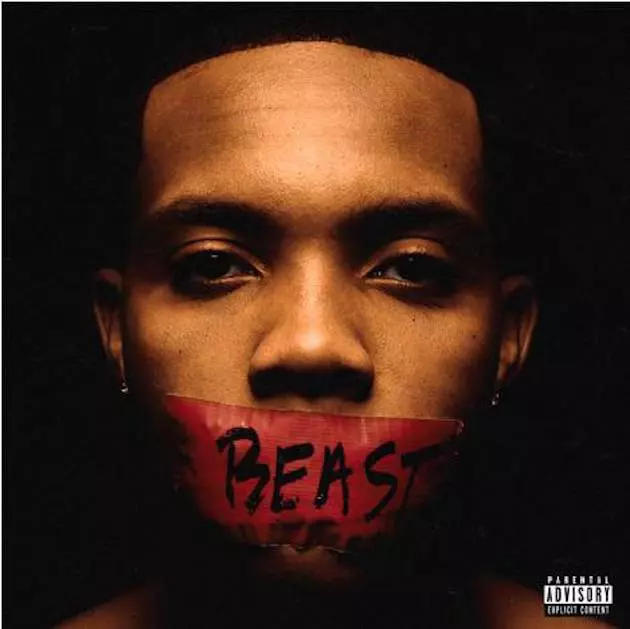 20 of the Best Lyrics From G Herbo's 'Humble Beast' Album
Machine Entertainment Group / 150 Dream Team
Originally rapping under the moniker Lil Herb, Chicago rapper G Herbo gained notoriety due in part to his affiliation with N.L.M.B., an offshoot of the Almighty Black P. Stone Nation and the Gangster Disciples, two of Chi-Town's most notorious gangs. However, G Herbo prefers to keep the focus on his artistry, a decision that has allowed him not to be typecast as a rapper more concerned with shock value than creativity. He quickly rose to the top of the ranks in his city's rap scene due to the viral success of "Kill Shit," his collaboration with partner-in-rhyme Lil Bibby.
G Herbo made his full-length debut with the release of his 2014 mixtape, Welcome to Fazoland, dropping the effort through his own imprint Machine Entertainment Group/150 Dream Team. Following up Welcome to Fazoland with additional releases like Pistol P Project and Ballin Like I'm Kobe, G Herbo would catch the attention of Cinematic Music Group, who teamed up with Herbo for a management deal prior to the release of Ballin Like I'm Kobe—they've since parted ways.
In the interim, G Herbo has spent the past two years raising his profile, including an appearance on the 2016 XXL Freshman cover, as well tempering his fans' hunger for his official debut studio album with projects like Strictly 4 My Fans and Welcome to Fazoland 1.5. However, the wait is over, as G Herbo's debut album, Humble Beast, has finally arrived, capping off a five-year build-up, making it as much of a culmination as a reason for celebration.
Boasting production from heavy hitters like Da Internz, Southside, C-Sick, Don Cannon, Thelonious Martin and DJ Ron, as well as guest appearances from Lil Uzi Vert, Bump J, Lil Bibby, Lil Yachty and Jeremih, Humble Beast is full of firepower and captures G Herbo in all his goonish splendor.
Having given his debut a spin, XXL picked out 20 of the best lyrics from Humble Beast that caught G Herbo going off the chain.
"Honor Hov, study Kiss, I fuck with Meek/Street nigga like me, shit I be like fuck the streets ain't got no love for me/Took everybody I love from me, ain't never did none for me/200K I can make in a day, still gotta keep a gun with me/Know I'm on point if they run up on me
Man that shit ain't no fun for me"

"You satisfied with thousands you a cheap nigga/Satisfied living off his guys, that's a leech nigga/Heard he set his goals off satisfaction, yeah that's me nigga/If he satisfied with clothes and hoes that's a weak nigga/I'm just a street nigga, I'm an extraordinary thinker/I'm a three percenter/I'm like a prophet, I know magic, I could speak a picture"

"I just might kill me a nigga off Hennessy/I think I might be too real for the industry/And when I die, I just hope they remember me/I was the flyest lil' nigga in class, I was the one who stood out in assembly's/I seen my niggas die before my eyes, so I'm the last nigga to show you some sympathy/Cock my shit back, blow it 'til it's empty/And I commit murder if you would tempt me"

"Now I just walked in the car lot holding my pink slips, rocking Givenchy/If I had my life on the line, I'd take the shot but I'm not a Nowitzski/Shot real hot like a shot of the whiskey, if I'm not ducking, how could you miss me?/Glued to the blicky, keep my shit with me/I get the back end, still I get back, in the back of the truck if the club try to frisk me"

"I'm on a mission, I'm always busy, counting up Benjis/Tryin' get some more some more bread/Look at my cars right now, I got for-show bread/Lil nigga, Lindsay, he got the low hand/I put the work in like I got four hands/And I got love for a few, respect for a couple niggas/But ain't no fear in my heart for no man"

"Everything"

G Herbo Featuring Lil Uzi Vert

"Everything on you phony/Niggas lie 'bout everything, put it on they homies/Hating ass nigga, you want everything on me/Swervo saucy, everything got double G's, don't it/Italian beef with everything, extra cheese on it/I done iced out everything, them VV'S on it/I done tried everything, except coke and dope/I done fired everything, .40's blow the most" - G Herbo

"Everything"

G Herbo Featuring Lil Uzi Vert

"I been fucking on your bitch since I was 17/Even though my Glock hold 30, this a 17/Chop it, whole thing from the Medellín/My old gun, that shit was dirty, but I kept it clean/Mask off, remember me/Extra button, on the back, 'cause my uzi a lemon squeeze/Gucci, Louis, Fendi, Prada, swag, swag, swag, that's my disease" - Lil Uzi Vert

"On her gram she so happy, call her cutie pie/She do dat to hide her cold heart cause she blue inside/Pull up in a new G-Wags, got blue body paste so rue inside/And my project bitch got her seat belt off, told her lil deuce deuce in da ride/Can't trust nair one bipolar hoe, fuck around tell the truth in a lie/Down south lil' bitch, 5-foot, 2 real thick, white and gold lil' tooth onna side" - G Herbo

"Growin' up it wasn't no joke, 'member all we had was hope/Nigga' all we did was soap, no detergent, wasn't no soap/I caught on to my environment, had to, I had to grow/Thought she asked if could seef, but she really want some smoke/I've been stepped on, pushed over, pissed at/Shot, I've been bitch slapped/Only by the police with my hands cuffed, I've been spit at"

"I looked the devil right in the eyes, seen some ofs my niggas' die/Can't get caught at the light, I wrote that song and I cried/I ain't emotional, you know me, that's another joint for Kobe/Smokin' 50 grams of OG, 420 just for brody/I'ma wish you happy b-day, tell the world to smoke the dodi/Live like everyday our birthday, Dolce, Louie, 'Saci, Balmain"

"Stuck on probation on and off since thirteen, been in and out/Soon as he turned seventeen, shit got super wild/Still a juvenile, he just totin' Rugers now/He shootin' now, streets got him, Malcolm ruthless now/Mom still gettin' higher than a motherfucker/Malcolm used to cry at night, shit a motherfucker/Ask hisself why every time he lie at night/Sometimes he even pray to God and wish he die at night"

"The saddest thing about life it keep revolving/Same story, different niggas, same apartments/Same gutter, same group of people starving/Malcolm could've stayed in school and got a job though/But this was all that Malcolm knew, he from Chicago/Compare and contrast if Malcolm's from a rich town/His whole life was planned out since he was six pounds"

"Crown"

G Herbo Featuring Bump J

"I'm getting better, never second, I can't let up shit dead/They couldn't hear me, I was snoozin' when I used to sip red/I was flexin' everyday and ran through my little bread/You know young nigga never had it, do what I want, now I got it/But that don't define you as man, what you gone do without it?/Know you ain't got a dime, now, what you gone do about it?/Whole family from the slums, how you finna move 'em out it" - G Herbo

"Crown"

G Herbo Featuring Bump J

"Remember days, baggin' up on my mama's dinner plates/I'm sorry, but I'm starvin' and my mama's rent is late/And I gotta chase this bread, fuck what a hater said/Mad 'cause we poppin', look how they watch us, like they the feds/They comin', they comin', just know I sleep with that K in bed/The clip hangin' outta that bitch, as long as a baby's leg" - Bump J

"Crown"

G Herbo Featuring Bump J

"'Nother day I'm not in school, just to post up with my tool again/And I'm tryna blend, but they still think I'm a hooligan/Now I'm getting dividends, all about them Benjamin's/Feds in the islands, Gilligans, Phillipines/Free my niggas in the pen, I just spoke to Gill again/Told him I'm a heat up and I sent him somethin' to chill again" - G Herbo

"Mirror"

G Herbo Featuring Lil Bibby

"And I just might pull up in that new Merseen, I used to post up like Hakeem/Herbo like Magic, I told him to pass it, I come with the hook like Kareem/You fuckin' with bosses, I can't take no losses/If you double cross me you better be cautious/I'm going crazy, I think I done lost it/Talkin' 'bout money then step in my office" - Lil Bibby

"Couple niggas killas on them prison yards with it/Shooting hammers in them cars with a broad in it/What you thought she was gon' do for ya?/Not time or support, nigga, she ain't waiting two for ya/She ain't come through on the books with the loot for ya/You go to trial, she won't even buy a suit for ya/Win or lose on that verdict, it's the finals, nigga/Pick a bitch, 'cause that jury ain't gon' root for ya"

"Curry on my hip, get hit out your lip/Filled with hollow tips, Deserts off the rip/Glizzy got my hands all sweaty off the grip/Fingertips sticky, I just rolled up a zip/Boulders and shit, I was like 12/Cous' told me you a learn more the older you get/Soldiers and shit/I was in the field, that's the reason I be rapping all soulful and shit"

"I was born in the slums through the drugs and the bums/Lookin' up to thugs with the guns/Why they want for us to settle every first of the month all the way until you tired of the crumbs/Kids getting up for school they ain't setting no alarms they wake up to the sound of the drums/And respect don't go too long nowadays, man a nigga run a hood with a gun"

"4 Minutes of Hell Part 5"

G Herbo

"My lil cousin in the county fighting quadruple bodies/But when he beat it, we in Egypt, need a newer hobby/He beat his robbery, went back faster than a Maserati/Everybody in the race, I'm tryna cop Bugattis/Lost my stash the other year, but ain't nobody rob me/We'll come shoot up the party, ain't no Lodi Dodi/I got niggas calling my phone from the federales/Told me niggas breaking bad, ain't sent him 20 dollars"