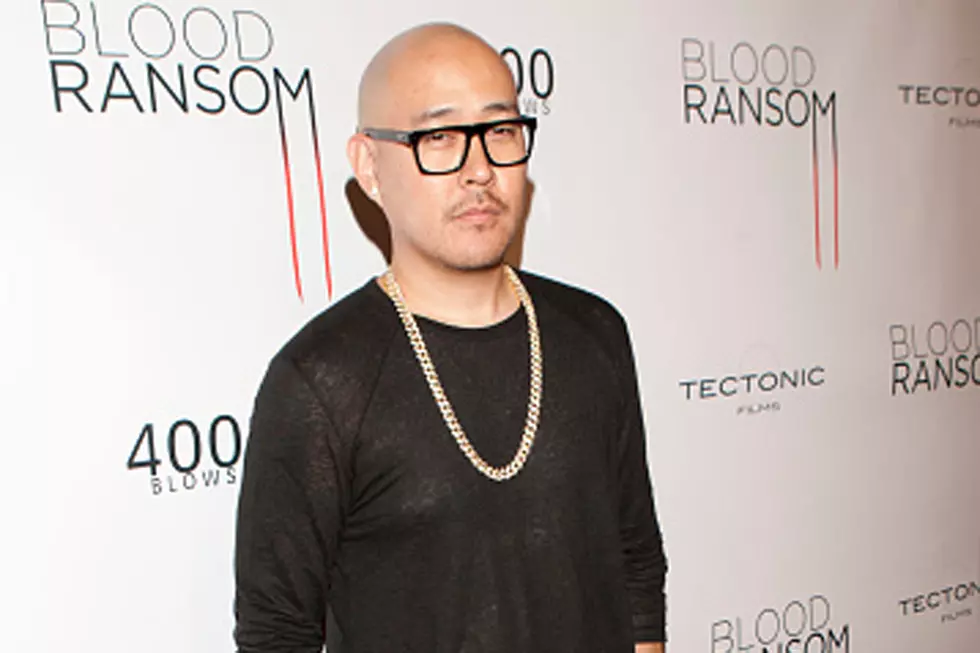 7 of the Craziest Chains Ben Baller Created for Rappers Recently
Michael Bezjian, Getty Images
Rappers getting iced out with diamond chains is one trend in hip-hop that never seems to fade away. That's part of what makes Ben Baller such a legendary jeweler in the hip-hop world. Born Ben Yang, the 44-year-old designer has built his celebrity clientele to include rap greats over the years, from Kanye West to Snoop Dogg to Drake and more.
The producer-turned-jeweler opened shop at his IF & Co. Jewelry in 2005, and has only gotten bigger on social media with every passing year. But all the recognition (and money that comes along with it) wasn't keeping him satisfied. In October of 2016, the L.A. native announced his retirement from the jewelry-making game. Ben had said he lost his passion for the business and would be focusing on his other ventures. Though he took a break from the bling to raise his family with his wife, Ben made a comeback by dropping some of the craziest chains the game has ever seen recently.
Rap newcomer and 2016 XXL Freshman Lil Uzi Vert linked up with Ben Baller in October of 2016, thanks to A$AP Rocky and commissioned the jeweler to create a crazy $100,000 neck piece.
"In 12 years of making the craziest and most legendary jewelry, I am pretty sure I just made @LILUZIVERT the best work in my lifetime. Damn," Ben wrote on Twitter when he finally gave the piece to Uzi.
A$AP Ferg, A$AP Rocky and Drake have all been keeping Ben busy this year as well, commissioning the master to create some insane custom pieces. Now that the wave of gargantuan, expensive chains in hip-hop are back and bigger than ever, it seems the jeweler will have to hold off on his retirement just a little bit longer.
Check out the list of the craziest chains Ben Baller has made for Uzi, Ferg, Rocky and Drake in the past few months.
Lil Uzi pushed Ben to create what the jeweler calls "some of his best work." In October of 2016, Uzi commissioned the jewelry designer to create a huge $100,000 multi-colored chain with jewel version of the rapper's cartoon character.

Then in April of 2017, Ben gave Uzi a bejeweled Marilyn Manson choker, which the rapper debuted while he was at Coachella.

Ben Baller came out of his jewelry-making retirement to gift Ferg with a dope Yamborghini chain just in time for Yams Day 2017.

The designer also made some diamond-encrusted matching chokers for Mob members Rocky and Ferg that read "Dior Boyz" in orange.

Ben Baller linked up with Champagne Papi while he was overseas on tour to give the rapper not one, but two chains in the span of a month.

The first chain was a bejeweled version of one of Drizzy's favorite clothing brands, Stone Island. The second chain was a yellow, pink and blue diamond-encrusted owl with a Hermes link.

Ben Baller and Tyler, The Creator have collaborated on outlandish chains for years. To celebrate the release of his new album Scum Fuck, Flower Boy in 2017, the Odd Future leader comissioned Baller to create a chain of diamond encrusted flowers, ladybugs and bumble bees.