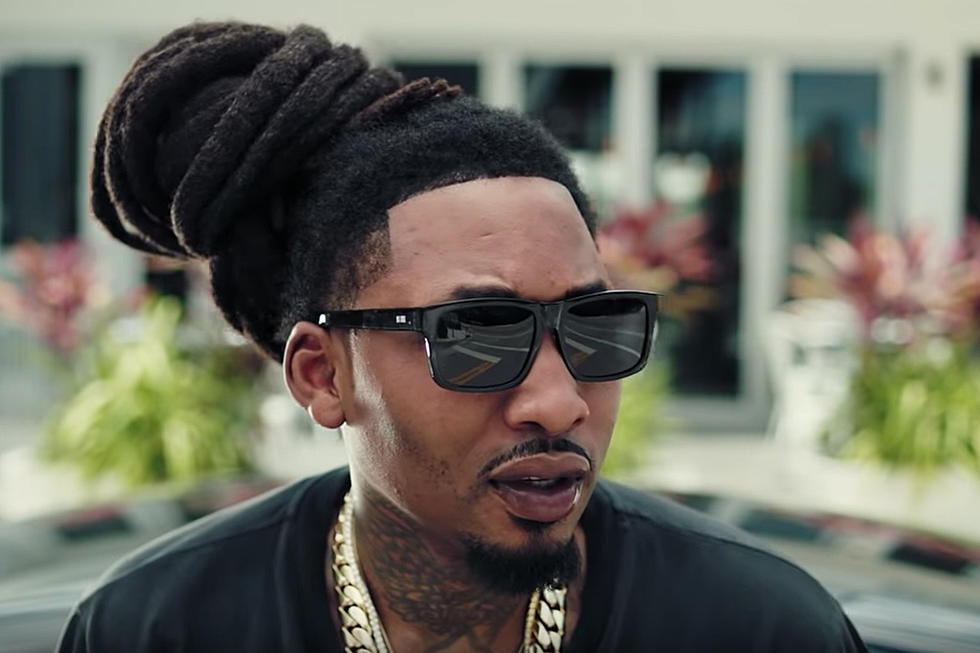 Ball Greezy "Dats My Bae" Video: Watch Him Sail the Seas
BALL GREEZY via YouTube
When it comes to hip-hop, South Florida can't stop winning right now. Up-and-comer Ball Greezy has put his time in, getting onto the national radar with "Shone" back in 2015, and now drops off a new video for his song "Dats My Bae."
The video kicks off with Ball Greezy spotting a woman while he's out and about. He removes his sunglasses and suddenly, the video flips to the two cruising on a yacht in what appears to be Miami. While on the boat, they get pretty close and Ball Greezy wins her over. The video then takes a romantic turn, as they take in a sunset together and link up for a little nightcap.
The songs lyrics are thoughtful, with Greezy wanting the best for his lady. "Talk to me baby I'm gon' listen/Tell me all about ya dreams and wishes," he raps. "Yeah, lemme provide what you been missin,' so I can see you well off on yo' lil' mission."
This year, Ball Greezy just charted as a featured artist on comedian Lil Duval's viral song "Smile (Living My Best Life)" alongside Snoop Dogg. Additionally, he performed on Beyonce and Jay-Z's OTR II tour, which is one of the hottest tickets in town.
See 20 of Your Favorite Rappers Naming Their Favorite Rappers