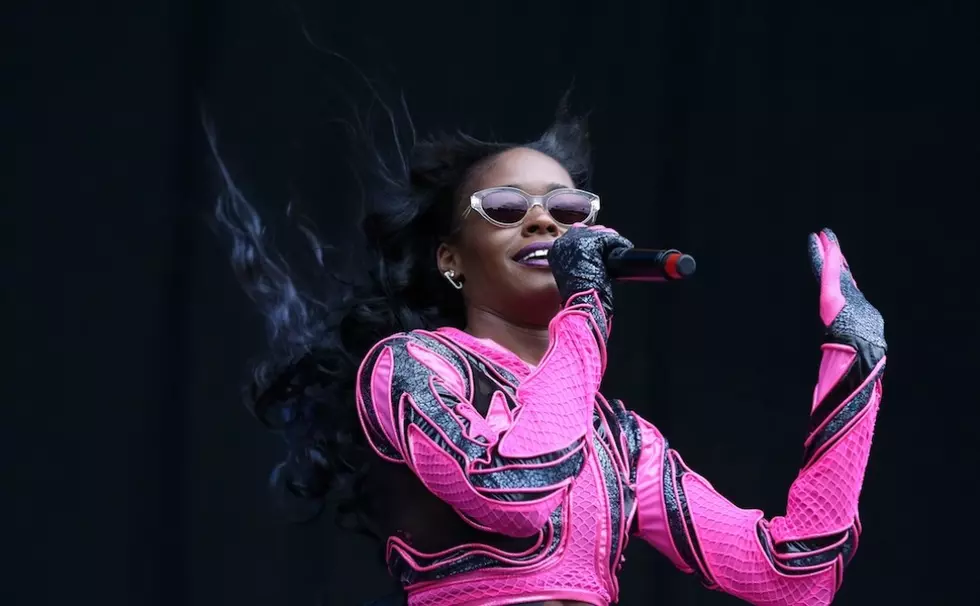 Azealia Banks Makes Homophobic Remarks on Instagram
Getty Images
Azealia Banks is not having a good week. The Harlem rapper recently got into a heated confrontation with a fan on Instagram, where Banks sent very disturbing and homophobic remarks at the user's way. The dispute started with Azealia sharing a photo via IG that read, "Sometimes I just want someone to hug me and say, 'I know it's hard. You're going to be okay. Here's coffee and 5 million dollars.'" The 212 rapper captioned the photo, "I have never felt the pain of not being white the way I've felt it since I've been a public figure/part of this entertainment industry."
Under the comment section on the photo, a wrote, "Imagine the pain young gay fans feel when they hear the vile things you say." In response, Banks replied saying, "Oh well imagine how I wanna spray a gay man in the face with pepper spray every time he calls me a bitch a slut or a hoe. Kiss my ass. Goodnight." The user didn't let up just yet, commenting, "If the shoe fits," before adding, "omg what an evil thing to say??" This is where things took a turn for the worse.
"Keep fucking with me if you fuckking want to," wrote Banks in retaliation. "One day your [hemorrhoids] are going to burst and you'll bleed to death bitch." The Instagram user did not respond to this message, but Azealia followed up with the since deleted comment, saying, "Yea keep trolling for dick on grindr. You'll be murdered and stuffed under a truck somewhere soon."
This altercation comes days after a video surfaced of Banks and a male Delta Airlines employee getting into it. In the video, she is seen calling a flight attendant a "f--king f----t." Banks later on went on Twitter to critique the media's coverage and say that what the video didn't show was her being attacked. "I don't care. I've said it before and I'll say it again," she added. "I don't tolerate bitchassness and I don't tolerate men putting their hands on me."
Banks also unveiled that she got a boob job. She took to Twitter to make the announcement while enthusiastically yelling "guess who got new tiddies, y'all!" Watch the video above.