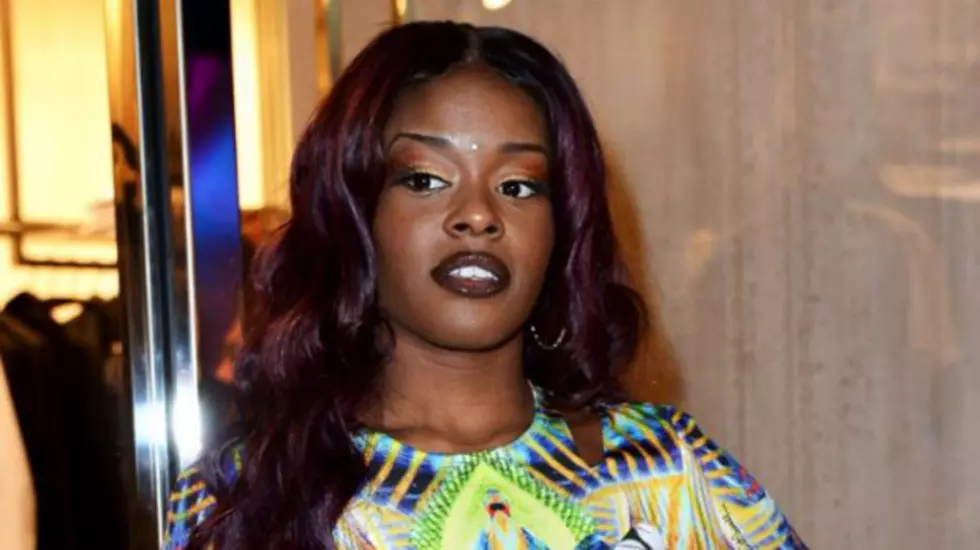 Azealia Banks Has Beef With Universal, Begs To Be Released From Label
Another female rapper is having the major label blues. Azealia Banks is the latest femcee to express her frustration with her record company going as far as pleading to be dropped from her label Universal and soliciting her record contract on social media. Fans of the "ATM Jam" rapper have been waiting for here debut Broke with Expensive Taste since its original Fall 2012 release date. Since then, other dates have been made but never kept.
Today, Banks reached her boiling point. Taking to Twitter to express her frustrations she typed, "I REALLY should have signed with Sony," followed by, "Can someone at Sony buy me off of Universal please?? i'm really in hell here."
She went on to expound on her annoyance posting, "I'm tired of having to consult a group of old white guys about my black girl craft. They don't even know what they're listening for or to." She later added, "I'm literally begging to be dropped from Universal."
Banks' grievance with her label is nothing new to the music industry and recently seems commonplace. Last November, Jeezy threatened to leak his album online after a rift with his label Def Jam. Juelz Santana then echoed the sentiment of The Snowman. Last month, Angel Haze took action with her disdain for her label's lack of support and leaked her entire album on the Internet. Her label, Republic, eventually moved the album's release date up to December, but Haze's stunt proved costly as her debut Dirty Gold only sold less than 1,000 copies in its first week on shelves.
Check out Banks' entire Twitter rant, below.