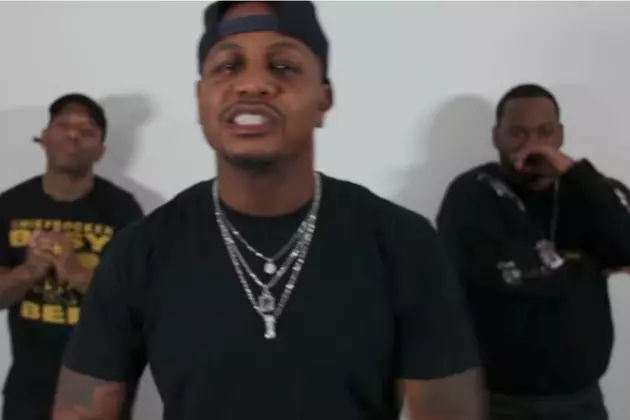 Raekwon and Prodigy Join AZ in "Save Them" Video
AZVEVO via YouTube
Two months after releasing the audio, AZ is back with a new video for his single "Save Them." Mobb Deep's Prodigy and Wu-Tang Clan's Raekwon round out the heavy New York line-up on this track. You can watch the clip below.
The Quiet Money Films and Smokestack Recordings-directed video shows footage of Minister Louis Farrakhan to align with the speech at the beginning of the track. Since the hook is a continuation of that speech, the video also goes back to shots of Farrakhan meeting with community members. It's a speech that speaks of eliminating traitors to their cause, often using violent imagery. The aggressive clip is a perfect complement to each MC's verse.
Each rapper provides memorable punchlines in their own right. AZ describes his upbringing with, "I'm from a genre of drugs, money-getters and ganja," while Raekwon flips acrobatic bars with, "'Chef, you turned on me'/Blowin' more C.R.E.A.M./Wipin' the Enzos off the Queens/My goons is botanical/Check the jeans." Prodigy closes it out by bragging about his wise decision to retain rights to his music, "I own my own catalog/N*gga, you gettin' pimped."
You can watch the video for "Save Them" below.
Here Are the 2017 Hip-Hop Music Festivals You Need to See