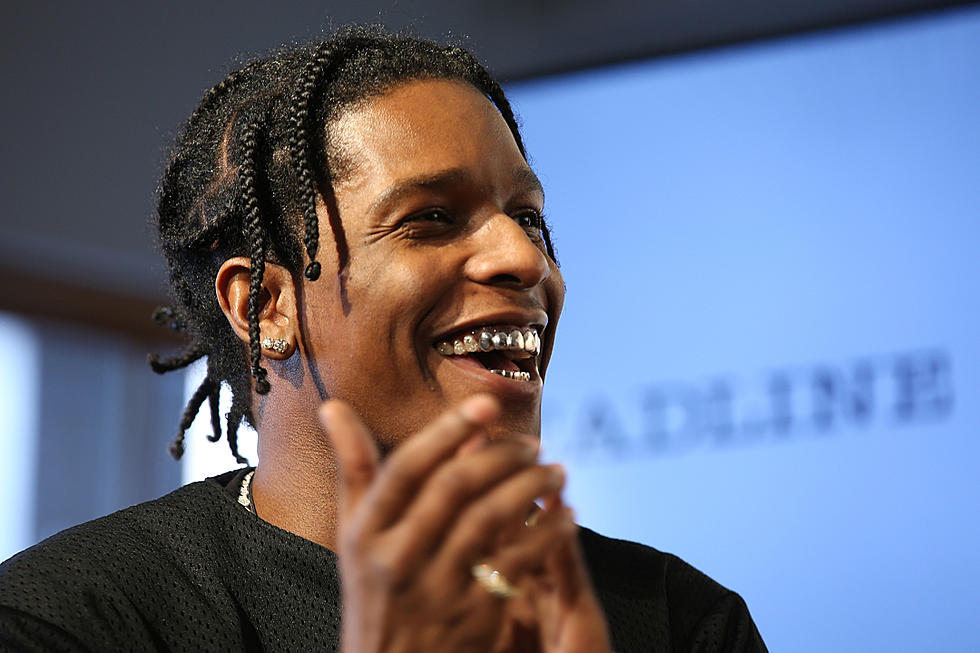 ASAP Rocky Reveals He Was 13 Years Old When He Had His First Orgy
Phillip Faraone, Getty Images
New York bred rapper A$AP Rocky has always been a very candid person. The "Fashion Killa" artist spoke to Esquire about his personal life, ultimately revealing that he was 13 years old when he had his first orgy.
Rocky explained that the first orgy happened on top of an apartment building's rooftop that included the boys and girls laying their coats on the ground.
"My first orgy was when I was in seventh grade," the Testing artist told Esquire. "Thirteen years old. Yeah, I was at Booker T. Washington in New York City. My dad had went to jail for drugs, so my mom moved us to a homeless shelter on 104th and Broadway. Our school was like three blocks away, and they used to let us out for lunch, for 45 minutes. The first time was in this apartment building. We took the elevator to the roof, and everybody put their coats on the ground. There were like five girls and 10 guys, and we all just took turns."
In other Rocky related news, last month the MC teamed up with Under Armour for his AWGE x Under Armour SRLo sneaker release. The sneaker release party was held in Harlem. Pretty Flacko was joined by his friends A$AP Twelvyy, A$AP Ferg and Jaden Smith.
Prior to the shoes release, A$AP sat down with Trevor Noah for an interview where he shared how much the sneakers mean to him (Aug. 3). He surprised Noah by gifting him with a pair. "I grew up in a world where I'd wear shoes after people," said Noah. "Now I'm wearing before all of y'all!"
See Every Hip-Hop Song That Topped the Billboard Hot 100 in 2018