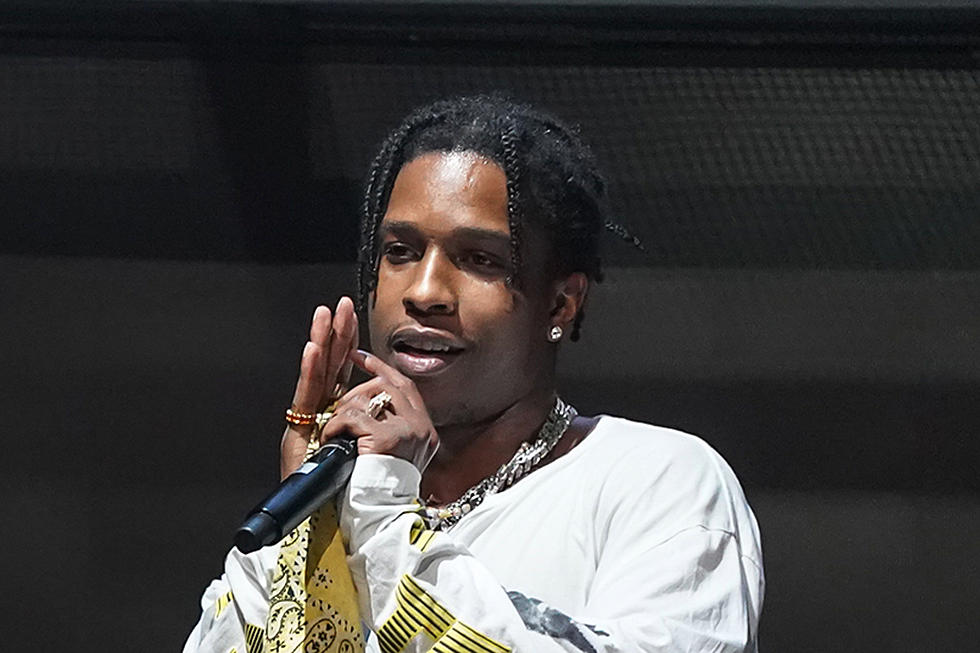 ASAP Rocky's Street Fight Appeal Rejected by Swedish Supreme Court: Report
Christopher Jue, Getty Images
It looks like A$AP Rocky will have to stay in a Swedish jail for a little while longer.
This news surfaces three days after a Swedish district court ordered that Rocky, born Rakim Mayers, be held in custody while prosecutors investigate the fight. This decision was made because prosecutors believe Rocky is a flight risk.
Rocky's attorney, Henrik Olsson Lilja, challenged the district court's decision on Friday (July 5), claiming that prosecutors hadn't justified their flight risk argument. The court of appeals subsequently denied Rocky's initial request for appeal, which led his attorney to try taking the case to the Supreme Court.
For now, Rocky, will have to remain in custody for two weeks until police finish their investigation. He's already losing out on a lot of money because his European show dates will be disrupted by this case—Rocky has since canceled shows in Norway, Poland, Ireland and Britain. After the two-week period, another hearing is required to see if Rocky will have to stay any longer in detention.
Last Friday (July 5), fellow rapper A$AP Ferg gave his followers an update on the case.
"He's in Sweeden[sic] locked up in solitary confinement with no visit or phone call privileges. They are trying to keep him there for 2 weeks and if convicted he will be looking at 6 years just for defending himself in a fight. He was no way in form the aggressor in this ordeal. Pray for justice #freeflacko," he wrote.
See Ferg's update on Rocky's purported jail conditions for yourself below. XXL has reached out to Rocky's lawyer for comment.
See Rappers Who Were Arrested in 2019