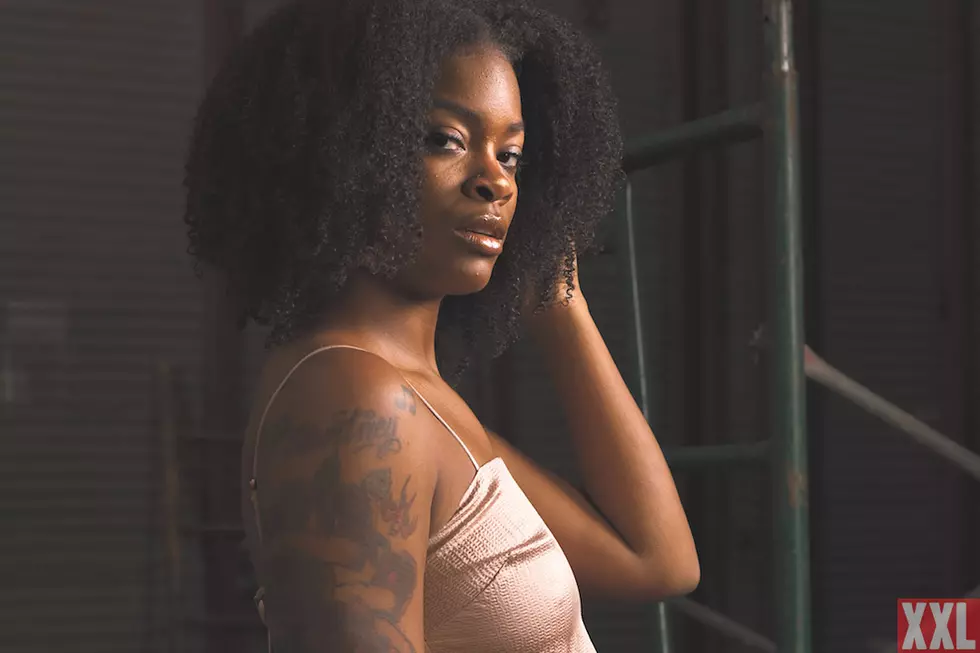 Ari Lennox Is Dreamville's Hip-Hop Soul Sister
Jonathan Mannion
Dreamville Records is done watching the throne. With an undeniable momentum, J. Cole's clan is staking its claim as hip-hop's No. 1 collective. Sleep at your own peril.
Editor's Note: This story originally appeared in the Spring 2019 issue of XXL magazine, on stands now.
Ari Lennox
Age: 28
Reppin': Washington, D.C.
Signed to Dreamville: 2016
XXL: So, you're Dreamville's first lady.
Ari Lennox: It's still so weird to hear. But I feel really lucky and blessed. I know so many people want to be on Dreamville, so it feels really cool. I lost my oldest brother in 2012, it's kind of ironic how God works. I was given plenty more brothers with Dreamville.
How do your label mates differ in their creative processes when working with you?
Cole usually already knows what he wants, he kind of guides me—unless he's giving me a beat and he's adamant that I figure it out. Cozz [picks] a beautiful beat and wants me to do whatever and then he'll add things to it. That's how "Freaky 45" came to be. Bas is the same as Cole. He usually knows what he wants. Bas wrote "Icarus" and he had the melody and everything. Bas is a whole genius. I sung what he wanted me to sing and added my little harmonies and background vocals. I love the freedom of penning my own stuff. "Sweat It Out" with Omen, I was really, really involved. That song is always going to be my baby.
What do you tap into for your own songs?
Whatever experience I may have. With "Backseat," my ex, we didn't have apartments, we didn't have money. We were just doing it in the car. That turned into a song. DJ Grumble had this fire beat and I was in a mind state, like, how can I simplify my music lyrically, get straight to the point, keep it soulful and keep it me? I was just using that experience. A beautiful beat is the best part. Then I just pick an experience.
What experiences do you express on your upcoming album, Shea Butter Baby?
You can expect my complete self. There's different elements on the album: I'm singing about my first apartment, about liking broke niggas—if your soul is beautiful then who cares? I have this joint called "Static" [where] I talk about my anxiety in a metaphorical way. Just a lot of sex, soul, romance and hip-hop.
See All Photos From Dreamville's Spring 2019 XXL Magazine Cover Story