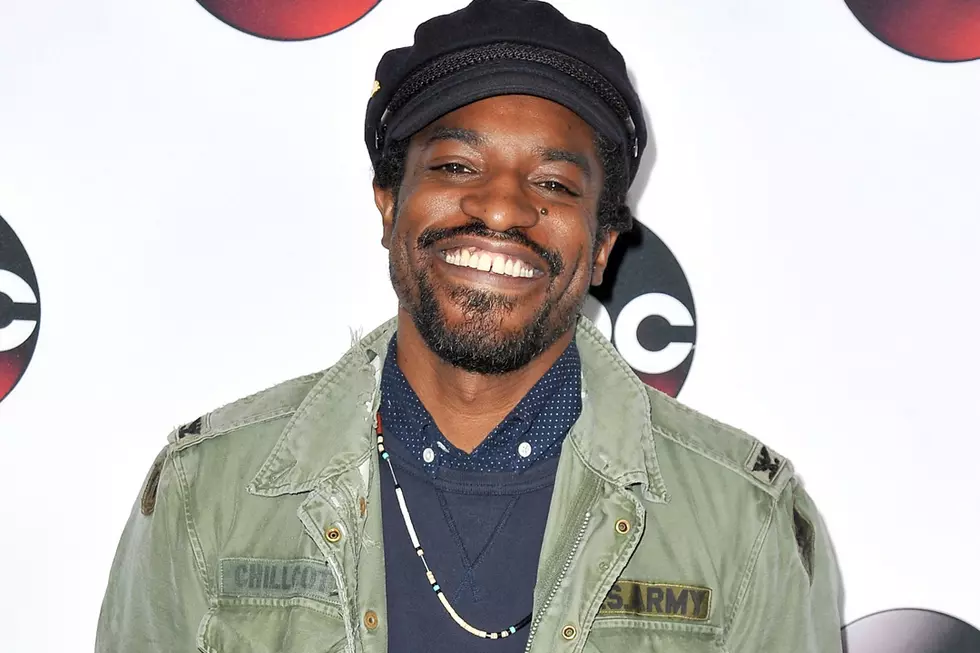 Andre 3000 Has Been Getting Busy in the Studio All 2016
Jerod Harris, Getty Images
With all of the glamorous trappings involved in the lifestyle of a rapper, it's often easy to forget that their main order of business doesn't take place on social media or in the press, but in the studio. When an artist first sets out on the quest to make their name known in hip-hop circles, the studio becomes a haven and just short of an addiction, with the artist letting it all out in the booth. But after making a name for themselves and reaching the highest of heights in the game, some artists slowly drift away from the recording studio and vocal booth to pursue other interests and opportunities.
Atlanta's preeminent wordsmith, Andre 3000, is one that has traveled that path. The OutKast member has gone from consistently recording material to slowly fading into the background and weaning himself away from studio, instead, immersing himself in the world of Hollywood. But after going a decade without a full-length release of any kind, 3 Stacks appears to have been bitten by the music bug in recent years, increasing his presence in hip-hop via the occasional standout guest appearance on records from the biggest stars in hip-hop and R&B.
While he's collaborated with many artists in the last few years, including his former boo Erykah Badu on "Hello" last year, Andre 3000 has made rap his personal playground this year with his signature brand of high-brow lyricism. In 2016, he's been more than active in the booth and perhaps we can thank social media for putting us on.
From work with Kid Cudi to Kanye West and more, here's a full rundown of what the artist formerly known as Andre Benjamin has been up to thus far musically in 2016.