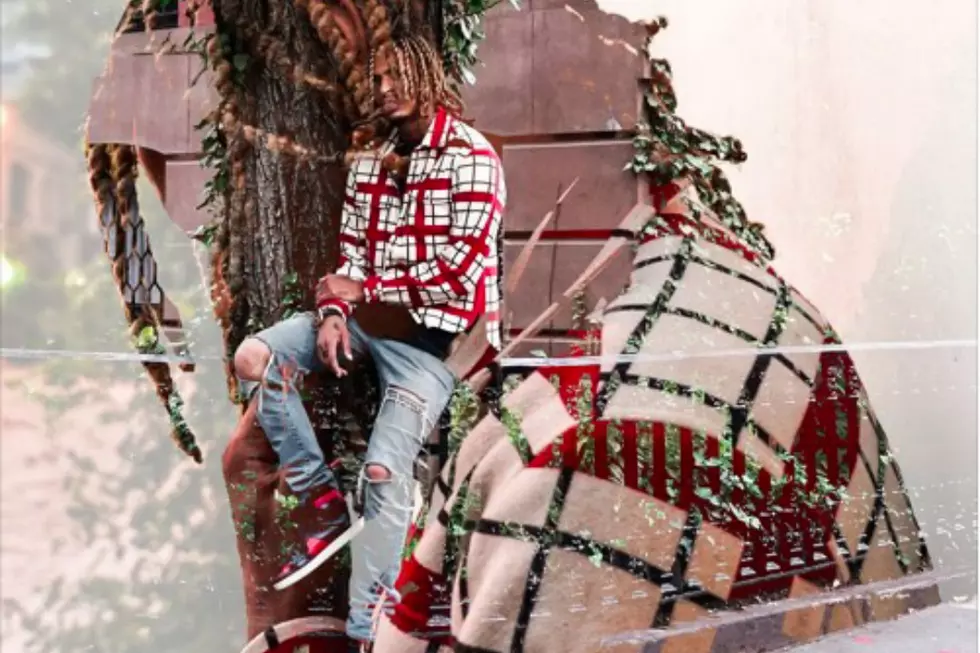 AK of The Underachievers Drops New Song "Inner Peace"
SoundCloud
AK of The Underachievers is preparing to release his new project, Blessings in the Gray 2. Yesterday (Sept. 28), the 25-year-old artist unleashed "Inner Peace," track No. 5 from the upcoming body of work.
The Brooklyn MC shows off clean flow and strong lyricism on the Taleil Brown-produced, two-and-a-half minute track. AK delivers a positive message on the chorus, rapping, "Half of their hours, brain devoured by the beast/Dollars can't bring inner peace, but that still be what they teach/Me, I get out and create and now the world is in my reach." He continues, spitting, "I be up early morning/Pen to pad, that's right, I'm goin' in."
In case you missed it, The Underachievers, released their music video for "Play That Way" back in June.The clip contains various trippy effects, including the same static TV effect used in Kanye West's "Welcome to Heartbreak" and A$AP Mob's "Yamborghini High" videos. The New York MCs also boast expensive whips such as a Mercedes and an old school drop-top.
If you like what you hear, be sure to download The Underachievers' latest mixtape, It Happened in Brooklyn. The 10-track mixtape is the follow-up to their album Evermore — The Art of Duality, and it can be streamed in its entirety on SoundCloud.
You can listen to "Inner Peace" above via SoundCloud. You can check out the first installment in AK's Blessings in the Gray series right here. Also, scroll down to view the tracklist from AK's forthcoming project, Blessings in the Gray 2, which is slated to drop sometime in November.
22 Photos of Rappers With Wild Hairstyles