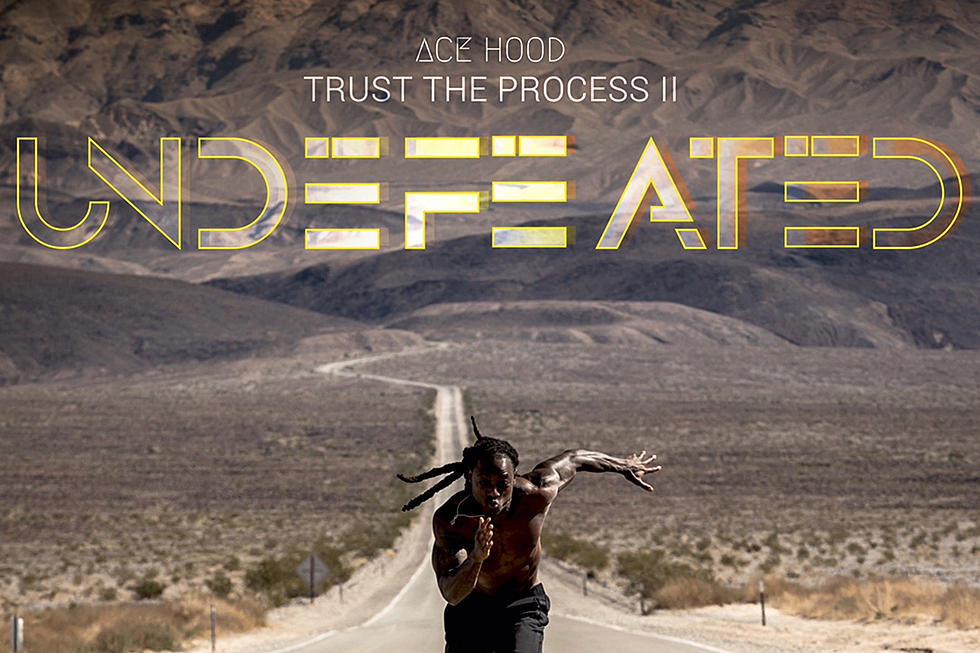 Ace Hood Delivers New Mixtape 'Trust the Process II: Undefeated'
Hood Nation / EMPIRE
After dropping his Trust the Process project in 2017, Ace Hood is back with a sequel. On Friday (May 11), the Miami rapper dropped his latest mixtape, Trust the Process II: Undefeated, and makes up for his absence by including 29 tracks on the record.
Ace Hood teased the mixtape last week, revealing that he was putting the finishing touches on the project and telling fans he would see them soon. Trust the Process II features the previously released songs "Testify," "Be Calm" and "3 Bless" and also includes guest features from Slim Diesel and Scotty ATL.
"It's important you finish your business first before you move on. We ain't gonna take on too much, get this project out, boom," he said. "It's a piece of the puzzle. Next project is another piece to the puzzle, next project is another piece to the puzzle and by the time we do decide to get to the album, the fans will be more than ready, more than prepared, more than excited."
Check out the tracklist and listen to his latest mixtape below.
Ace Hood's Trust the Process II: Undefeated Mixtape Tracklist
1. "Intro (Earth Strong)
2. "80's Baby"
3. "3 Bless"
4. "Undefeated"
5. "Beast Mode (Intro)"
6. "Beast Mode"
7. "Chosen"
8. "Right On" featuring Slim Diesel
9. "Fwea" featuring Slim Diesel
10. "Live, Love, Shine"
11. "Eye"
12. "Nobody Panic"
13. "Element"
14. "Tango"
15. "Ace Hood Speaks (Interlude)"
16. "Be Calm"
17. "Devil Get Off Me" featuring Slim Diesel
18. "A Rose"
19. "Can't Keep Running"
20. "Testify"
21. "Keep It the Same"
22. "When U Wake"
23. "Bag Play"
24. "Ace Hood Questions (Interlude)"
25. "Real Until the End"
26. "Guess Who"
27. "They Said"
28. "Each Other" featuring Scotty ATL
29. "Outro (New Beginnings)"
See New Music Releases for May 2018