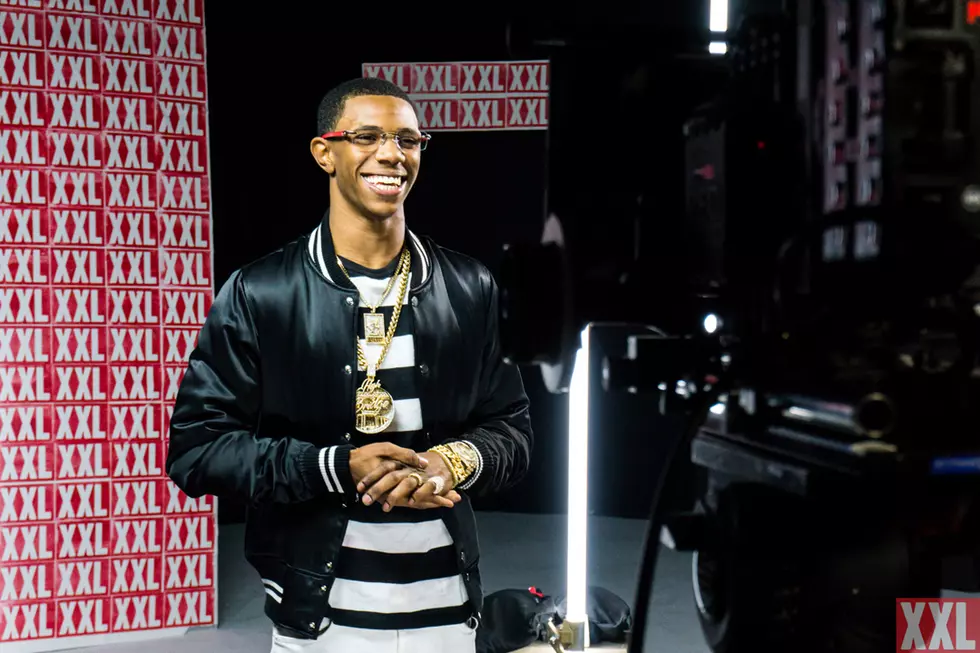 A Boogie Wit Da Hoodie Shares Debut Album Cover, Release Date
Travis Jones for XXL
After having a hot summer, A Boogie Wit Da Hoodie is set to heat up the fall with his official debut album. The Bronx rapper shared the cover art for his debut album The Bigger Artist on Instagram last night (Sept. 2) along with the release date of Sept. 29.
The cover art shows A Boogie's hand covered in ice, acting as a puppet master to some stick figure drawings. The cartoon cover art is rendered in a similar style as A Boogie's last tape Artist: The Mixtape which dropped on Valentine's Day 2016.
As far as newcomers go, A Boogie has been having a great year. Since being named a 2017 XXL Freshman in June, the 21-year-old has scored two platinum plaques for "Drowning" featuring Kodak Black and "My Shit", has been featured on the Fate of the Furious soundtrack and has been touring non-stop. A Boogie hasn't forgotten where he comes from though. As a member of Highbridge The Label, A Boogie stills shows support to his longtime friend and fellow rapper Don Q, most notably on their latest collab "Protect Ya Patek."
Back in June, A Boogie spoke to XXL about dropping his debut and strategizing about building up Highbridge The Label even more.
"I feel like I got to give the people what they want," explained the rapper. "I got to drop my album. I'm just going off vibes and I feel like the people are listening now. Becoming a XXL Freshman is going to help our label stand after this, it's going to help us build where we can sign other artists."
A Boogie's The Bigger Artist is due out Sept. 29 under Highbridge The Label and Atlantic Records. Peep the cover art below.
See Behind-the-Scenes Photos of A Boogie Wit Da Hoodie at 2017 XXL Freshman Shoot