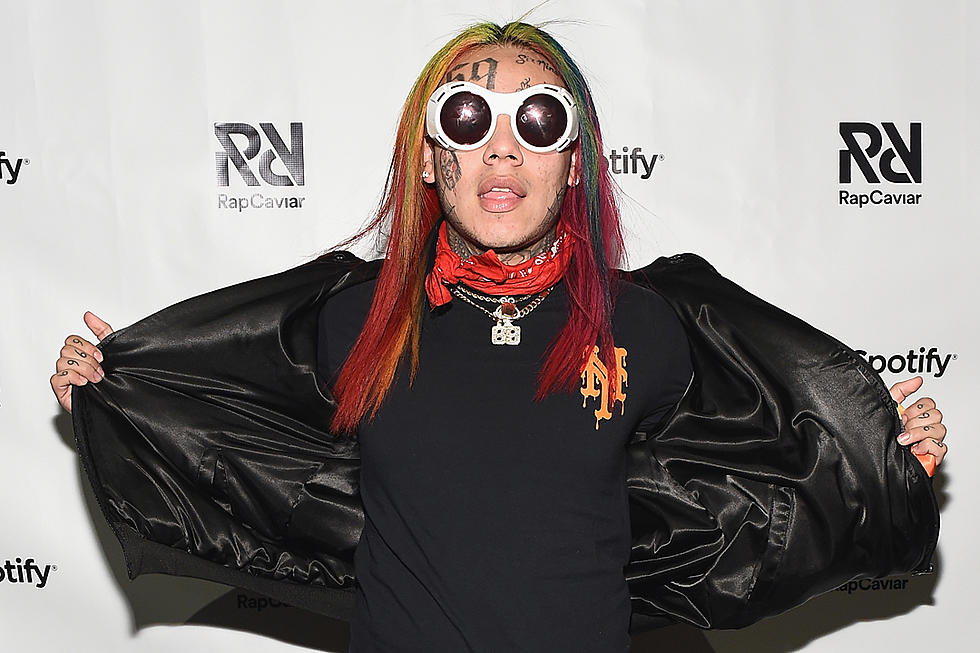 Judge Gives 6ix9ine One Last Chance to Pass GED Test
Ilya S. Savenok, Getty Images
As part of his plea deal, the "Gummo" artist was ordered to complete his GED but during his sentencing hearing on Monday (Jan. 29), it was revealed that 6ix9ine failed to pass the test. While the rapper was at risk for jail time if he failed to obtain his GED, he was given one more chance by the judge.
According to a report from Jezebel, 6ix9ine's attorney immediately requested another adjournment in the case because the rapper has had trouble passing the exam. "What's the problem?" asked judge Felicia Mennin.
After the lawyer told the judge that 6ix9ine has struggled through the test, the judge fired back, "This case has been happening since 2015. This is ridiculous."
A softspoken 6ix9ine told the judge that he had passed every section of the GED exam except for the science portion, which he said he would retake.
"One last chance," the judge said to the rapper, before adjourning the sentencing hearing to April 10.
See 33 Rappers With Wild Neck Tattoos