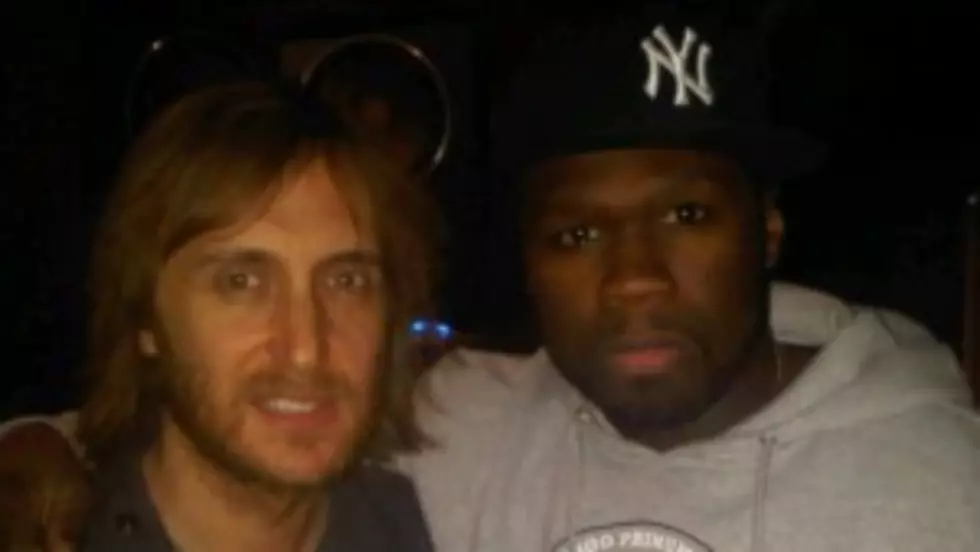 50 Cent Working With David Guetta
We gotta feeling that 50 Cent is going for a different sound on his new solo album, Black Magic.
Last year, Fif told MTV News that while on tour in Europe, he was inspired by the dance music he heard while out in the clubs and had recorded some uptempo tunes to reflect his new interest. Well just yesterday he tweeted a picture with electronic superstar David Guetta announcing that they just finished working together for the album.
"This me and David Guetta in the studio," he wrote as a caption to the photo, "we just made a big hit for his album suckers lol."
This isn't the first time the French house DJ has collaborated with hip-hop artists. Known for his working with the Black Eyed Peas on their smash hit "I Gotta Feeling," Guetta has also put in time behind the boards with Kid Cudi, Flo Rida and Akon.
Black Magic is expected to drop this summer. This disc, 50's fifth solo studio LP, will reportedly have appearances from Eminem, Lil' Kim, Busta Rhymes, Akon and Swizz Beatz, according to MTV News.
Stay tuned to XXLMag.com for more updates on the album.—Elan Mancini