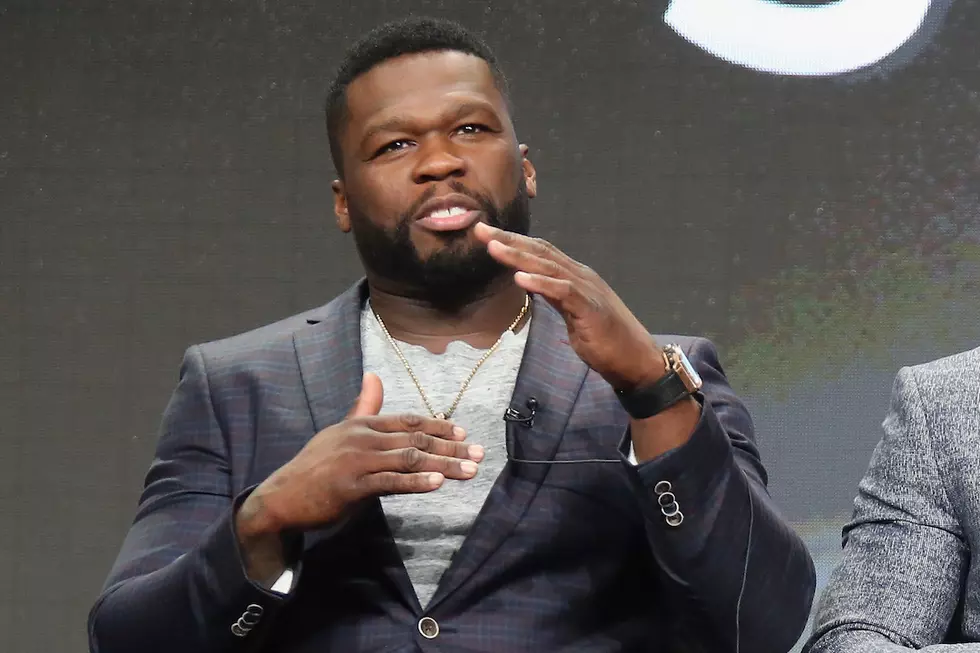 50 Cent Wants to Retire After Dropping 'Street King Immortal' Album
Frederick M. Brown, Getty Images
50 Cent is on the cover of this month's Muscle & Fitness and inside, the rapper talks about his work-out regimen, the success of his Starz series Power and more. The subject of 50's music releases was mentioned as well, specifically his album Street King Immortal, which, as of Nov. 2012 was reportedly slated for a February 26, 2013 release. 50 has pursued other ventures, even other albums, since then, but tells M&F that when he finished SKI, he wants it to be his last release.
"I want to finish with that project," he tells the magazine. "I don't want to write another record after that. You know how some artists got to have confirmation that they're right. I have that confirmation in fucking 35, 40 million [albums] that I already sold." In December of 2015, 50 released The Kanan Tape, and has saw his Chris Brown-assisted single "I'm the Man" go gold this past October.
The news of 50's planned retirement comes a week after he alluded to quitting Power over the show's Golden Globe snubs. "I'm off the POWER train, champ is gonna do the show. Go to him for more info, I gotta do something different," 50 wrote in a since-deleted Instagram post. It would seem his frustrations got the best of him, though the post reading, "I accept my series POWER was not intended to be a signature show for the network but it is the highest rated show. I know my audience very well, I'm done promoting this out side of contractual obligations," remains up.
16 Rappers Who Said They Were Retiring During Their Career