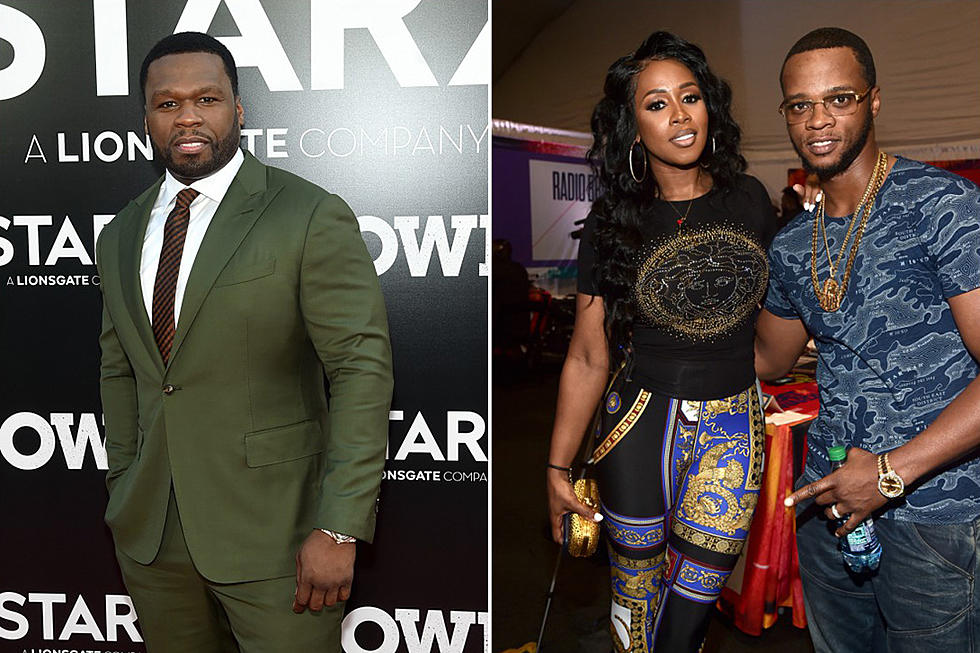 50 Cent Compliments Remy Ma on Her Weight Loss, Papoose Fires Back
Jamie McCarthy / Alberto E. Rodriguez, Getty Images (2)
On Sunday night (July 8), 50 commented on a photo of Remy Ma posted on Instagram that showed off her slimmer figure. "Damn Remy you lost mad weight, hey slim," 50 wrote. Papoose eventually caught wind of the comment, firing back at 50 and bringing up the mother of one of his children.
"Damn, Daphne Joy no wedding yet? If 50 Cent doesn't marry you...I'll introduce you to my homeboy. He's more mature," Papoose wrote.
Following Papoose's comment, 50 began to poke fun at the rapper on his Instagram page, posting photos of Remy Ma and Papoose. In one post, 50 uploaded a seductive photo of Remy Ma with the word "Blocked" written over it.
"Remy blocked till she can get control of her husband and shit," 50 wrote. "All I said was she lost weight and pap start tripping. I'm not fighting nobody over their wife now. get the strap."
The Queens rapper also posted a photo of a sad looking Papoose with "Nah Fif don't tell my wife she lost weight" written over the photo. In the caption, 50 added, "Ok but she lost weight, and she good what the fuck you want me to do about that."
But 50 wasn't the only one doing the trolling. Papoose also posted a few photos of 50, which feature the rapper holding sex toys. "#getthestrapon," Papoose wrote in one of the captions, mocking 50's new saying. "Hey yo wtf? This nigga got diff colors #getthestrapon For now on y'all gotta say pause, behind that get the strap shit!"
Check out the posts from 50 Cent and Papoose below.
See New Music Releases for July 2018