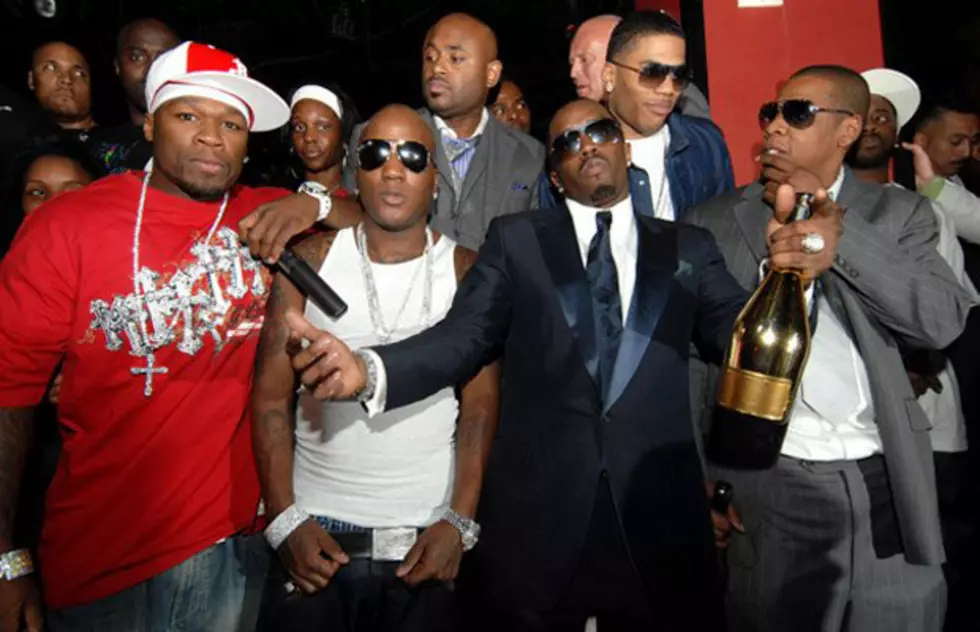 50 Cent Clowns Diddy's Arrest
At press time, Diddy is sitting in a campus jail at UCLA. Earlier today (June 22), the Bad Boy founder and music and entertainment mogul got into an altercation with assistant coach Sal Alosi. The coach had allegedly been yelling at Diddy's son, Justin Combs--a redshirt junior and reserve defensive back--during a strength and conditioning drill. After the practice was complete, sources say Diddy confronted Alosi in his office and was eventually cuffed and taken away by authorities.
Never one to shy away from the spotlight, 50 Cent hopped on Instagram and posted a pair of videos that poke fun at the situation. The first features an excited Fif talking into his phone receiver: "Puffy is in the UCLA campus jail right now!" The rapper goes on to add to his imaginary co-conspirator that "shit got real with the coach"; it ends with 50 standing up and storming out of frame, with the foreboding "You know how shit goes." In the second clip, the G-Unit general is more composed, as he recounts the imaginary details of the encounter: "Yeah, man, they say Puffy went Ciroc co-co on the coach with a kettlebell," he says, referencing the weapon of (alleged) choice in the conversation. The video then cuts to a shot of 50 counting out $100 bills, saying, "Yeah, man, I'm counting the bail money right now so I can get him before he fuck me up." He goes on: "I'm scared to death around here. Ever the savvy businessman, the first post includes a prominent poster for 50's various non-musical ventures: Effen vodka, SMS Audio and Power.