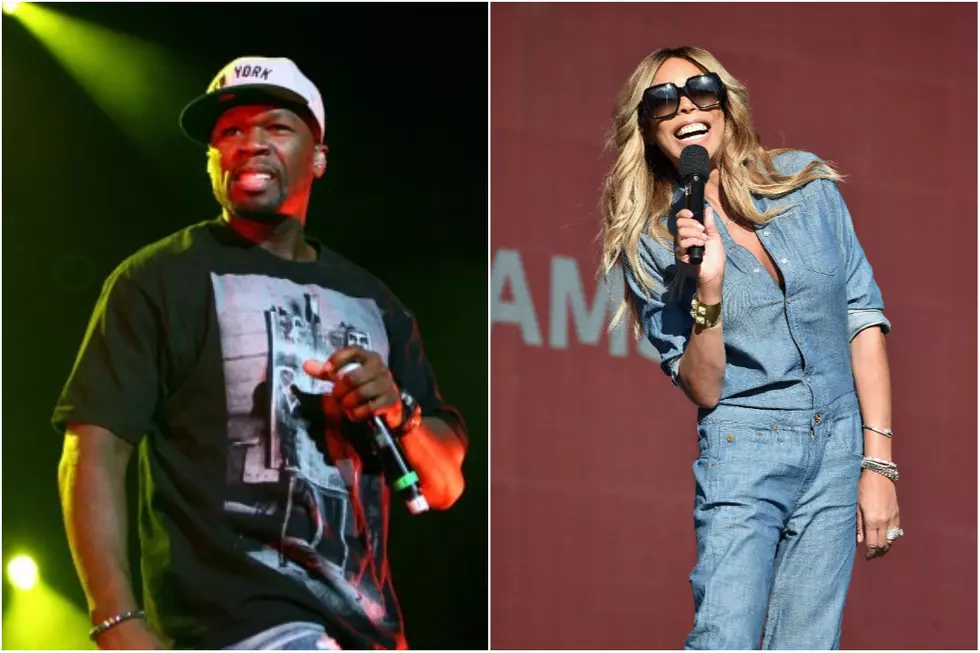 Wendy Williams Disses 50 Cent and He Hits Back Hard
Ryan Pierse/Theo Wargo, Getty Imgeas (2)
When it comes to 50 Cent and any type of beef, anyone can get it. His latest tongue-wrasslin' target is TV host Wendy Williams.
The issue reportedly started when Wendy chastised 50 for a joke he made toward his eldest son. Fif's soiled relationship with his child's mother, Shaniqua Tompkins, and his son, Marquise, are well documented. Back in September, he set a countdown until the time when he no longer has to pay child support. Earlier this week, he joked on Instagram about having a "child support release party" on his son's birthday. Wendy commented on 50's joke on her show, saying the rapper needed to "get a life."
50 didn't appreciate her putting her two cents in and fired off on Instagram. Posting a not so flattering photo of Wendy on the beach in a bathing suit, the Queens rapper captioned the pic: "Wendy williams just told me to get my life together, smh ‍♂️ your husband is not a bad man. he deserve a side chick for talking to you, you ugly motherfucker Focus on your own shit bitch. Oh yeah we in club LUST tonight you're invited.LOL"
He followed that up with a side by side photo of Wendy and the creature from the 1980s televisions series and Beauty and the Beast. "Yeah bitch, you fucking around in the wrong section. Every time you call me,I'm a show up," he typed under the photo.
In another since-deleted post, 50 called Wendy a "dog face bitch," and even got into it with an IG user who called him out.
Check out 50 Cent's posts about Wendy below.
See 20 Hip-Hop Albums Turning 10 in 2017