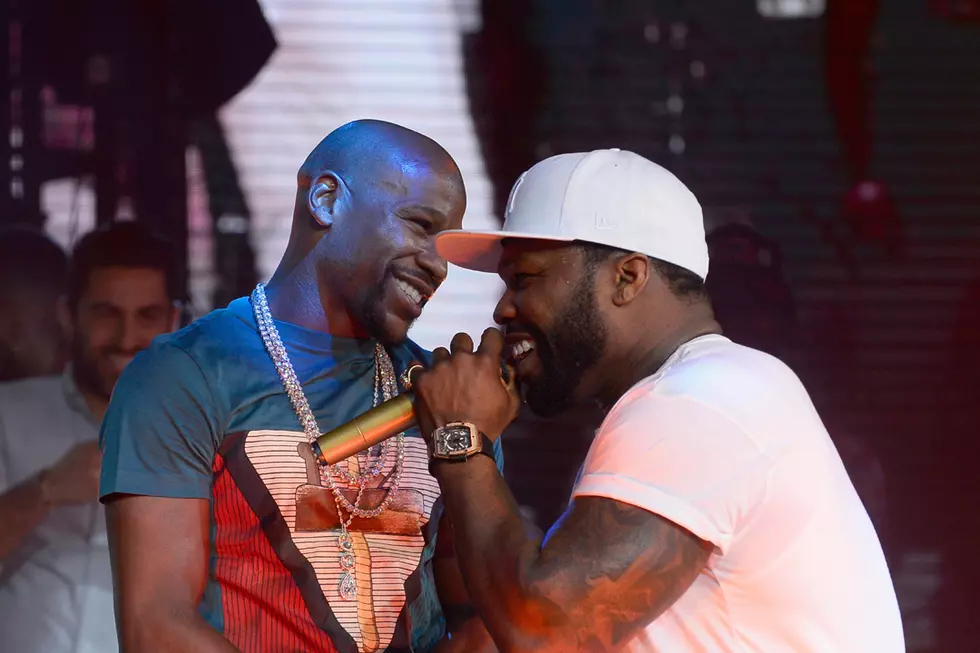 50 Cent Calls Floyd Mayweather His Little Brother Following Recent Beef
Bryan Steffy/BBMA2016, Getty Images
On Saturday (July 28), after a few days of silence, 50 pounced on the opportunity to spark things back up again. Posting a photo of himself on Instagram, he captioned the pic, "The TMZ people put cameras in my face, I didn't say nothing about Champ. It just didn't feel right, I be wanting to kill that fool but he my little brother. don't tell him I said this, I know he can't read this shit ‍♂️LOL get the strap."
As previously reported, 50 and Floyd added another layer to their complicated relationship last week when they started going back and forth seemingly out of nowhere. "You haven't had a hit song on radio in who knows when and you're definitely not hot enough to even sell records anymore so Interscope dropped you," Floyd wrote on Instagram. "You are jealous of any rapper, athlete or entertainer that's hot or got something going on for themselves. You are a certified snitch and we got paperwork to prove it."
Floyd countered by FaceTiming 50's estranged son to try to get under the Power producer's skin. And to think, there was a time when these two were the best of buds. Though they've beefed and made up a few times over the years, is there any coming back from this? 50 doesn't seem to care either way.
Check out Fif's latest post below.
See Hip-Hop Fans Name The Most Disrespectful Diss Track of All Time