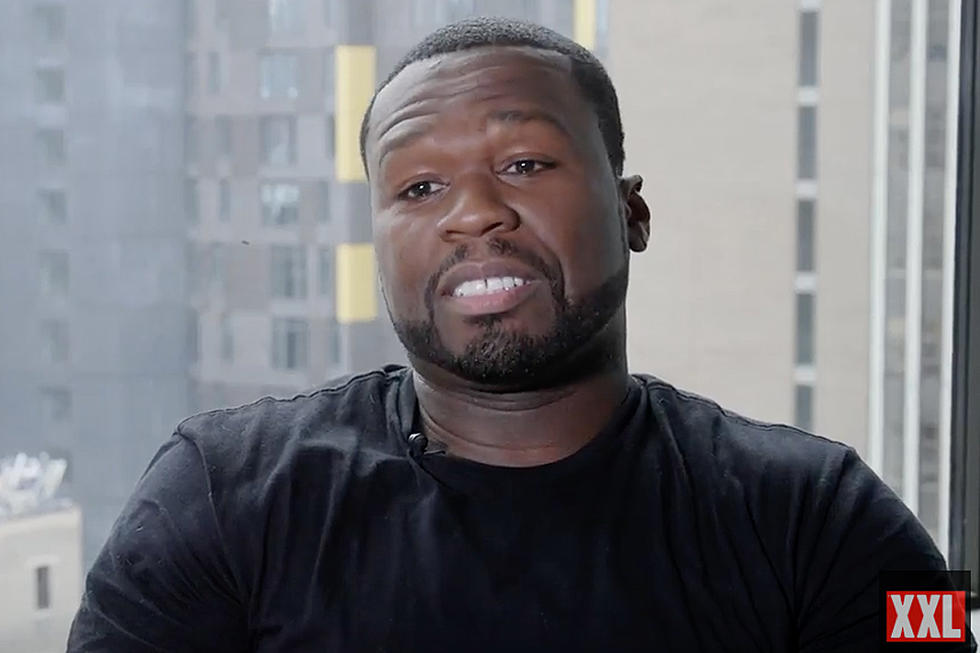 50 Cent Takes XXL Behind the Scenes of His New Comedy Show '50 Central'
XXL via YouTube
50 Cent has always been known in the hip-hop world as a jokester. Whether he's prank calling Shyne for April Fool's Day or clowning one of his rap game adversaries, the Queens MC is ruthless when it comes to getting the last laugh. Now, BET has commissioned Fif to host and executive produce his very first comedy show, 50 Central.
Fif's 50 Central, a mix of sketch comedy, stand-up routines, hidden camera pranks and musical guests, will marry both worlds of comedy and music in a way only the platinum-selling star can truly pull off. The show is produced by G-Unit Film & Television in collaboration with Back Roads Entertainment and executive produced by Fif himself along with Stephen J. Savva, Colby Gaines and Riley Robbins. So far, key cast members include Tristen J. Winger, Jasmine Brown, Kiya Roberts, Vince Swann and Mark Harley.
To give his fans a sneak peek of what's going down on 50 Central, Fif invited XXL to go behind the scenes of production and interview the cast members hand-picked by the rapper himself.
"The platform itself is supposed to be the place where aspiring talent—whether it's an aspiring artist or artist that has a hit record—it belongs on 50 Central," 50 tells XXL while on set. "It's diverse. It's a little edgy. Like, when you went to go see a stand-up comedian, the language that he would use to make you feel like you're actually with the person being in the neighborhood you come from."
50 calls his cast the "secret weapon" to the show's undoubted success. Each cast member brings something different to the group.
"As far as the characters we play, we play so many different people," says Miami-raised actor Jasmine Brown. "It's like you go to work and you get to discover somebody else everyday so it's super exciting."
"I got to play women in a few different sketches, which I set myself up for of course by playing Caitlyn Jenner in my audition reel," laughs The Bay's Mark Harley. "That's been really fun too just because I am so large. I think that is part of the rumor. I've gotten to play a few different types of females in scenarios that I think people will enjoy and I'm kind of a pretty bitch so there's that."
50 Central premieres Wednesday (Sept. 27) at 10:30 p.m./9:30 p.m. Central on BET.
Check out XXL's day on set with 50 Cent and get to know the cast below.
See 10 Rappers Who Recently Scored TV Gigs