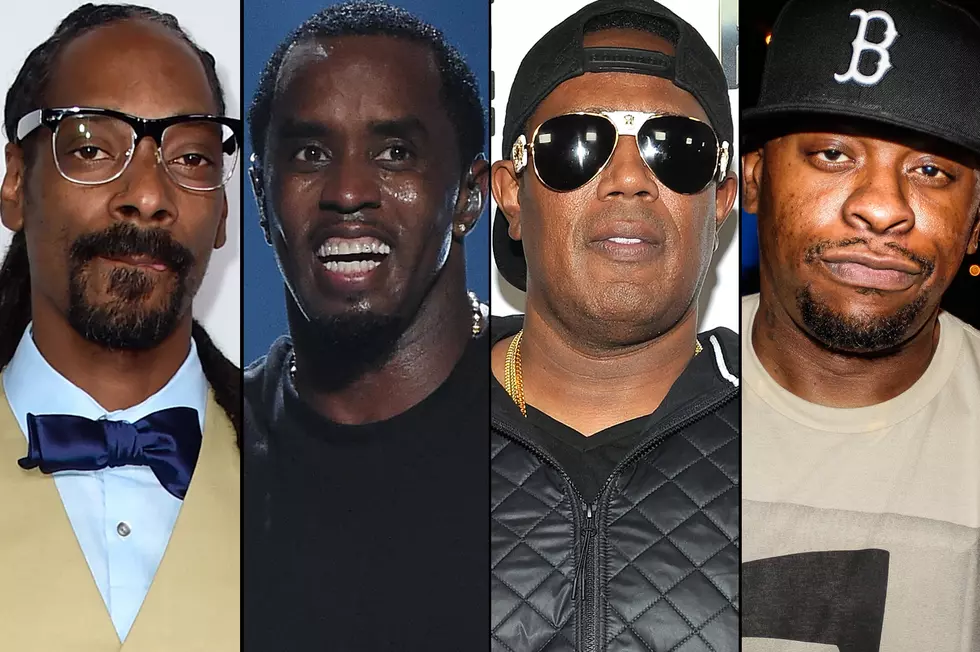 22 Rap Vets Who Dropped Albums in 2015
Frazer Harrison / Ethan Miller / D Dipasupil / Bob Levey, Getty Images
In a year where Future, Drake and newcomer Fetty Wap dominated mainstream radio with their contagious hits, J. Cole and Kendrick Lamar provided the balance needed in today's hip-hop with their thought-provoking music. Not only was it a year where young MCs shined, but 2015 marked the return of a few rap greats who put it down in the '90s and helped pave the way to make hip-hop as big as it is today.
Despite the genre being viewed as a young man's sport, hip-hop's greats like Snoop Dogg, Method Man, Redman and Dr. Dre, to name a few, took it upon themselves to give their fans and listeners new music while restoring the classic '90s feeling that once dominated in the genre. Puff Daddy and the Family gave us a surprise, buzzworthy LP with the free release of MMM last month. Dr. Dre returned from his long hiatus and delivered one of the best projects of the year with Compton. Tech N9ne continued to dominate the independent circle with his album Special Effect. Ghostface Killah gave fans not one but two albums this year, and the list of veteran MCs who gave rap fans something to smile about in 2015 goes on.
XXL looks back at the all the great rap vets from years past who put out an album this year and helped shape the last 12 months when it comes to beats, rhymes and life. Thank them for contributing to one of the better years in hip-hop in recent memory. Here are 22 Rap Vets Who Dropped Albums in 2015.