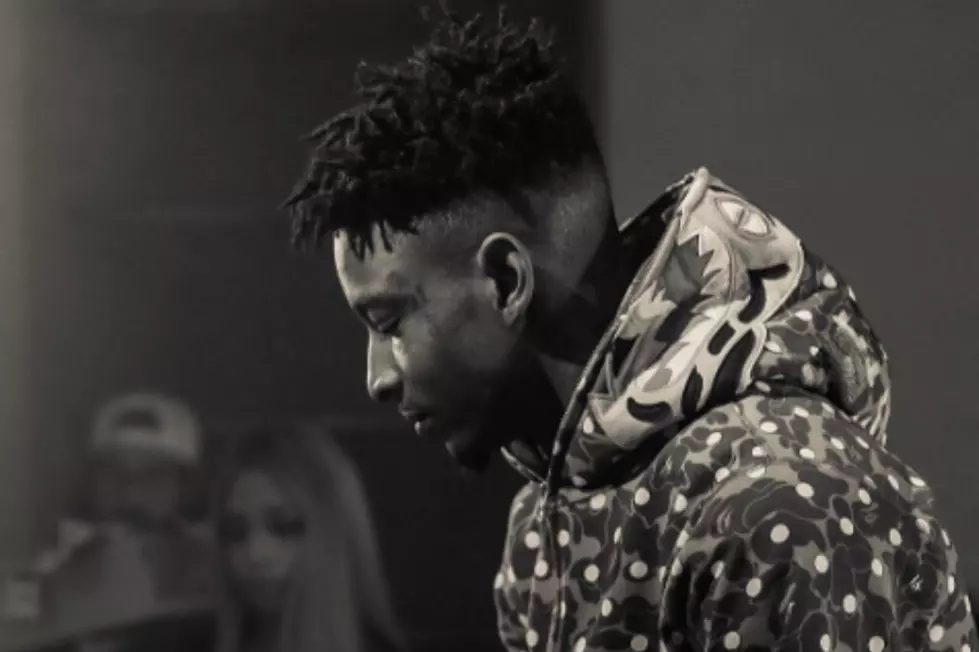 21 Savage Signs to Epic Records
John Canon
After grinding independently for years, 21 Savage has officially announced he's signed a major label record deal with L.A. Reid over at Epic Records. He talked about signing the deal on the latest episode of the Rap Radar podcast.
"I ain't wanna just sign on some straight business shit," says 21 about L.A. Reid, who was a big fan of "No Heart." "I wanna sign to someone who believes in me and understands me."
Asked what it takes to build the kind of loyal core audience that he has, 21 drops jewels about the process. "Just give them a project every time instead of a single and don't overflood, don't drop too much music," he says. "I see a lotta niggas drop like every other month. You're giving 'em too much. You gotta let 'em digest and force them to listen to this over and over."
Just last week, 21 scored his second platinum plaque with "No Heart" after his Future collab "X" moved a million equivalent units. He also has four songs on the most recent Billboard Hot 100 chart ending Jan. 28—"Red Opps" (No. 74), his feature on Drake's "Sneakin" (No. 69), "No Heart" (No. 46) and "X" (No. 36).
Throughout the conversation, 21 also talks about having more female fans than male fans, getting shot six times on his birthday, how he met Sonny Digital and Metro Boomin and much more. He also names the rappers he grew up on— like Dipset ("I wanted to be like Juelz Santana"), 50 Cent, UGK, Three 6 Mafia, Boosie and Gucci, for example.
Congrats to the kid on his record deal. Let's hope Savage Mode 2 is on the way soon.
10 Rappers Who Were Shot While They Were in the Spotlight